Michelle Yeoh is no longer an Oscar nominee — she's an Oscar winner. After taking home the golden statue for her role in Everything Everywhere All at Once, she's been the internet's star, beloved by movie lovers everywhere. In short, she's a legend.
The drama movie with a multiverse twist caught the love and attention of audiences everywhere and Yeoh made a tremendous impact with her role, perfectly balancing absurdity with sincerity.
But the science fiction movie isn't Yeoh's only foray into other dimensions. Fans will remember her from her turn in the Star Trek series Star Trek Discovery on Paramount Plus, and will be delighted to hear that as of now, she has earned yet another title as a result of her outstanding win at the Oscars.
In the sci-fi series, she plays Captain Phillipa Georgiou of the USS Shenzhou, and appeared on the show for three seasons. This makes her the first Star Trek captain to have received an Academy award.
This achievement did not go unnoticed by Starfleet themselves, since the official Star Trek Twitter account posted a congratulatory tweet for the actress.
"We are so proud of you — congratulations on your well-deserved Oscar win! You are everything to the #StarTrekFamily," it read.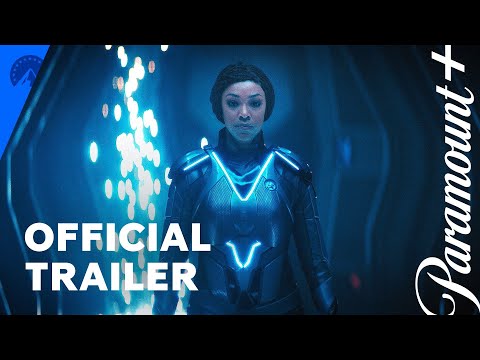 Of course, there have been many talented and respected actors who have passed through the galaxy-exploring halls of the various Star Trek starships, and several other Star Trek characters have also been nominees and winners of Academy awards in their own right.
Among the ranks of the Star Trek alumni who have won Oscars include Christopher Plummer, Louise Fletcher, Joel Grey, F. Murray Abraham, and Whoopi Goldberg, though none of these cast members played the role of captain. That ranking is, for now, reserved for Yeoh alone.
Boldly go where no man has gone before and take a deep dive into our Star Trek timeline, check out everything we know about the Star Trek Discovery season 5 release date, and keep up to date with how many episodes of Star Trek Picard season 3 are left.
Don't forget to also take note of all the best streaming services and all the new movies to watch this year.