For fans of Star Trek Picard, the newest episode of the series broke plenty of hearts. In Star Trek Picard season 3 episode 9, Captain Shaw was killed aboard the USS Titan as he facilitated the escape of the TNG cast after the younger members of his crew were kind-of-assimilated.
It was one of the most emotional moments in the Star Trek series so far, as fans had grown to love the no-nonsense Shaw (and Todd Stashwick's performance) over the course of the season. In his dying moments, he bestowed the captaincy of the USS Titan to Seven of Nine, who stayed aboard the besieged Star Trek starship with Raffi.
There's been lots of death in the new Star Trek show so far (RIP Ro Laren, and Admiral Shelby) and this is one of the ones that looks permanent. The fact that he is definitely, very dead has been confirmed by showrunner Terry Matalas. However, Matalas also suggested that despite this, Shaw could be back.
Speaking to Screen Rant, Matalas confirmed that Shaw's death was planned from the start saying, "this was always Shaw's journey." But Matalas also made it clear that Shaw's story isn't necessarily over.
"Should there ever be a spin-off — and let me be clear there is nothing in development at Paramount — but should one day the stars align, there was a plan from day one for Todd [Stashwick] as [Captain] Shaw to be a part of it. How, you ask? It's amazing. And that's all I will say. And every time Todd and I talk about it, we get chills. And no, it is not a cop-out. It's kinda incredible and moving and fresh, and I hope one day we get to do it."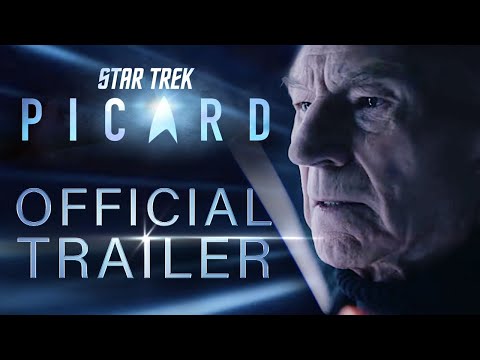 Clearly then, there is a secret plan to resurrect Shaw from the dead (known only to Matalas and Stashwick) should a spin-off ever come to fruition. Ever since meeting Shaw, Star Trek fans have been clamouring for a spin-off focusing on the USS Titan with Shaw and Seven as the leads. Matalas has confirmed his own interest in leading such a spin-off, which he would name Star Trek Legacy. How enticing.
Now, interest will turn to how the pair plan to bring back Shaw. As a hologram? In a prequel? A transporter-clone like Riker (and Boimler)? All of these at once? Who knows: in Star Trek, a lot is possible.
For more on Star Trek, take a look at our guide to the Star Trek Picard season 3 episode 10 release date, and find out what happened to the Enterprise-E. Or, you can learn more about Star Trek characters like Tuvok, Moriarty, and Lore, before checking out the Star Trek Strange New Worlds season 2 release date and the Star Trek Lower Decks season 4 release date.