Who does Jack Quaid play in Across the Spider-Verse? It feels like the world's been bitten by the Spider-Man bug (thankfully, it wasn't radioactive) following the release of Spider-Verse 2.
Honestly, as a long-time Spider-Man fan, seeing the character so popular is delightful. Still Across the Spider-Verse isn't just one of the best Spider-Man movies ever made (check out our Across the Spider-Verse review here). It's also a love letter to the Wallcrawler, jam-packed with easter eggs, cameos, and references.
One blink and you'll miss it cameo you may have missed was Jack Quaid's appearance. The Boys star lent his voice to the Spider-Verse 2 cast, but his fleeting appearance was very easy to miss. So here's who Jack Quaid plays in Spider-Verse 2.
Who does Jack Quaid play in Across the Spider-Verse?
Jack Quaid plays the Peter Parker of Earth-65 (Gwen's home dimension) in Across the Spider-Verse. This version of Peter never received spider powers. Instead, his best friend, Gwen Stacy, became the spectacular Spider-Woman, while Peter chose to become the Lizard.
Quaid confirmed that he played Earth-65's Peter on Twitter, writing, "For anyone wondering who I play in Across The Spider-Verse. It's this little munchkin. So unbelievably grateful to the Spider-Verse team for letting me be a small part of such an awesome film. Very excited to see it again."
Earth-65's story is pretty much identical to the one we see in The Edge of Spider-Verse #2 (2014), which introduced the world to the radioactive Spider-Gwen.
Why did Earth-65 Peter Parker become the Lizard?
The Peter Parker of Earth-65 chose to become The Lizard because he wanted to be special like Gwen. Peter was also viciously bullied by the other students in his school, and his desire for power was likely motivated partly by a desire to get revenge on those who tormented him.
You're in luck if you loved Across the Spider-Verse as much as we did. We've written a lot about Wallcrawler's new movie. We've got a how-to-watch Across the Spider-Verse guide, a breakdown of the Across the Spider-Verse ending, explained what exactly Earth-42 is, and looked into whether Miguel O'Hara is a vampire.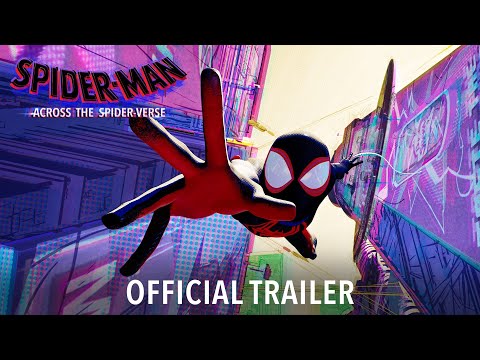 Excitingly, we also sat down with Shameik Moore and Hailee Steinfeld to talk about the film.
If you want to know more about the upcoming films and TV shows featuring the Web-Head, we've also got guides breaking down everything you need to know about the Spider-Verse 3 release date, the Spider-Man 4 release date, the Venom 3 release date, and the Spider-Man Freshman Year release date. That's a lot of info to swing through!