Who are the actors in the Shadow and Bone cast? The original series created by Eric Heisserer took the world by storm when it premiered in 2021, and now it's time to get to know the actors involved a little better.
The Shadow and Bone season 2 release date has been and gone, and if you haven't watched the Netflix TV series yet, you really should. Shadow and Bone is a fantasy series which sees Alina Starkov, an orphan mapmaker, unwittingly unleash an incredible power on the world. But with it, comes an equally powerful, much darker force.
Audiences regard this as one of the best Netflix series and a large part of that success is down to the brilliant actors in the Shadow and Bone cast. So let's go through the main players and see if they've appeared in something else you've watched.
The Shadow and Bone cast:
Ben Barnes as General Kirigan
Jesse Mei Li as Alina Starkov
Freddy Carter as Kaz Brekker
Danielle Galligan as Nina Zenik
Kit Young as Jesper Fahey
Archie Renaux as Malyen Oretsev
Amita Suman as Inej Ghafa
Ben Barnes – General Kirigan
By far the most notable member of the Shadow and Bone cast is Ben Barnes, an actor you are very likely to recognise from somewhere. Barnes has starred in various different fantasy movies before, like Seventh Son, Dorian Gray, and The Chronicles of Narnia.
If you're a fan of the MCU, you will have seen Barnes appear as Billy Russo in The Punisher, back when the Marvel series were on the streaming service Netflix. He also played Logan in Westworld, too.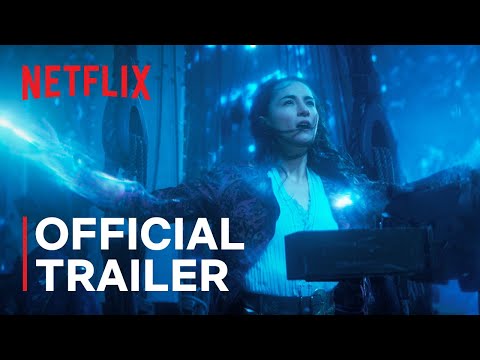 Barnes has developed a knack for playing movie villains and small screen nemeses, and he does just that in Shadow and Bone where he plays General Kirigan. Also known as The Darkling, Kirigan is the commander of the Second Army and a Shadow Summoner.
Jesse Mei Li – Alina Starkov
The star of Shadow and Bone has done very little before this, to be honest. In fact, the actor previously appeared in three short films, two episodes of different television shows, and performed in a National Theatre Live showing of All About Eve.
Jesse Mei Li does have a supporting role in Edgar Wright's horror movie Last Night in Soho, though, where she plays Lara opposite the likes of Anya Taylor-Joy and Thomasin McKenzie.
Freddy Carter – Kaz Brekker
Freddy Carter is another actor who has found his feet with Shadow and Bone, but doesn't really have much to his name before this venture. He does have a big part in the comedy series Free Rein, though, where he plays Pin.
Aside from that, Carter was a soldier in the DC movie Wonder Woman, though you probably won't remember his part there.
Danielle Galligan – Nina Zenik
Like most of the Shadow and Bone cast, Danielle Galligan is not a household name (yet). The actor has been involved in five short films to date, but has made the jump to feature work recently with the 2022 drama movie Lakelands.
Aside from this, Galligan has popped up on the small screen here and there, most notably in Game of Thrones season 8 episode 4, where she played Sarra.
Kit Young – Jesper Fahey
There's not much to talk about for Kit Young just yet, but he did star in a recent Netflix movie called The School for Good and Evil, alongside none other than Cate Blanchett. So, it's safe to say his stock is rising!
Young will feature in an upcoming sports movie called The Beautiful Game, about football. He will work with esteemed British actor Bill Nighy in that film.
Archie Renaux – Malyen Oretsev
Archie Renaux is an actor really on the rise lately, having secured supporting roles in some pretty big 2022 movies. Renaux played Bobby in the superhero movie Morbius, Edward the Monk in the adventure movie Catherine Called Birdy, and Tom Collins in the comedy movie The Greatest Beer Run Ever.
He also appeared in six episodes of the thriller series Gold Digger, which stars none other than General Kirigan himself, Ben Barnes. Small world!
Amita Suman – Inej Ghafa
When it comes to great TV shows, Amita Suman has an impressive body of work already. Not only is she one of the stars of Shadow and Bone, but she has also appeared in Doctor Who and The Sandman.
Her most notable role however, is as Naya in the historical drama series The Outpost, where she has shown up in 16 episodes.
That's all the big names from Shadow and Bone, but if you like this show you should dive into our guides on The Sandman season 2 release date or the Stranger Things season 5 release date. Alternatively look ahead to all the new movies coming your way in 2023, or our list of the best movies of all time.