We've seen Russell Crowe do a lot of things over the years but, until this year, we had never seen anything like The Pope's Exorcist. It's one of the best horror movies of 2023 and saw Crowe flex his muscles in the real role of, well… The Pope's Exorcist, Father Gabriele Amorth. Netflix audiences are now getting the chance to experience the chaos.
They've flocked to The Pope's Exorcist in their droves, making it one of the biggest new movies on the platform. It rose to number seven on the global Netflix chart in the final week of August, and is as high as second place in the United States.
We can see why the movie has proved so popular on one of the best streaming services. As much fun as we had watching it on the big screen – check out our The Pope's Exorcist review for more – it's the perfect living room experience, with its ghost train scares and Crowe's ludicrously-accented performance.
Crowe took inspiration from The Pope's Exorcist true story in his role as Father Amorth, investigating a case of demonic possession at a crumbling abbey in Spain. But most of the character is undiluted Crowe, zipping between exorcisms on a Lambretta and balancing impish laughs with splattery violence.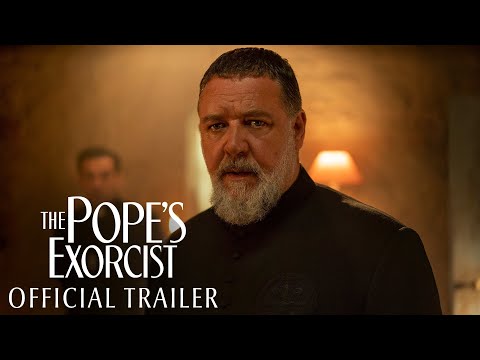 The actor had never taken on a horror leading role in his illustrious career, but he leaned in all the way with The Pope's Exorcist and we were absolutely obsessed. We think about that Italian accent every day.
Needless to say, the news of a Pope's Exorcist sequel was music to our ears and we're counting down the days until we get to experience the mad world of Father Amorth at the multiplex again. If Crowe wants to just make these movies forever, we'd be satisfied.
For more on Father Amorth, read about The Pope's Exorcist ending explained and then check out our Russell Crowe interview to see what he thought of the character. Alternatively, take a look at our picks for the best ghost movies and the best zombie movies if you're in search of more scares.
We've also got guides to the best movies still on their way this year, including the Saw X release date, the Killers of the Flower Moon release date, and the Five Nights at Freddy's movie release date.