Is Tessa Thompson in Creed 3? There's no doubting that Tessa Thompson is an in-demand actor, with huge roles across multiple franchises in the blockbuster space. So you'd be forgiven for wondering whether she'd have time to return to Creed.
The problem with a franchise as big as the Rocky movies and the Creed spin-off sports movies is that they feature casts of hugely busy stars. There are multiple Michael B Jordan movies made every year, while new Creed 3 movie villain Jonathan Majors is now one of the best Marvel villains of recent years – and might even be stronger than Thanos.
So with all of that in mind, is Tessa Thompson in Creed 3? She has plenty going on as an MCU character in the Thor cast, but did she find time to reprise her Creed role?
Is Tessa Thompson in Creed 3?
Yes, Tessa Thompson returns to play the role of Adonis Creed's wife Bianca in Creed 3. Thompson plays a big part in the new movie, with Adonis Creed having left professional boxing behind to focus on being a husband, as well as a father to the couple's deaf daughter Amara (Mila Davis-Kent).
We first met Thompson's character in the first Creed movie back in 2015, when Bianca was an aspiring singer-songwriter struggling with her progressive hearing loss. She formed a romance movie bond with Adonis when he moved to Philadelphia, and Adonis proposed to her at the beginning of Creed 2.
In that same movie, Amara was born and had inherited deafness from her mother. Creed 2 concluded with the family of three visiting the grave of Apollo Creed, Adonis's father, as Adonis made peace with his legacy.
Creed 3 focuses heavily on Adonis's struggles to balance his home life with the threat posed by the Creed 3 main villain Damian Anderson. Meanwhile, Bianca is seen focusing on producing other acts in the music business as her hearing loss affects her ability to perform her own music.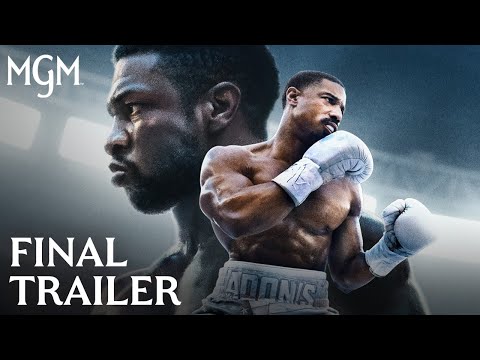 We've got you covered on everything you could possibly want to know about the new movie, including how to watch Creed 3, why is Rocky not in Creed 3, and the Creed 3 ending explained. You can also find out what we thought of the film in our Creed 3 review. If you want to know what's next for the franchise, here's our look at the Creed 4 release date.