Judging by the evidence of his glittering filmography, Robert Redford has no problem making incredible movies. As both an actor and director, he has flourished, but when making Ordinary People, Redford took a bit of a gamble, quite literally.
Donald Sutherland was the star of Ordinary People, the directorial debut of Robert Redford and one of the most underrated and best '80s movies. Fresh off the back of working on huge hits like The Sting, All the President's Men, and Butch Cassidy and the Sundance Kid, Redford was a safe pair of hands. He had made some of the best movies of all time, after all.
Turns out, Redford knew a thing or two about how to direct a great movie, too. And if you want a little secret about Redford's methods, we have just that thanks to none other than Matt Damon.
"There's a great story that I got from Robert Redford when I worked with him," Damon said in a chat with the SAG Foundation. "That great scene with Donald Sutherland [in Ordinary People], where Mary Tyler Moore comes down the stairs and he's sitting there at the table, and it's so simple, just this shot of him and he says he doesn't love her anymore, that their marriage is over. So brilliant, and so simple, and I had heard it was a reshoot."
Damon asked Redford about this, and said: "Redford told me, 'Donald did, in a vacuum, one of the most virtuosic pieces of acting I've ever seen in my life. Snot was flying, tears, rage. It was amazing. It shell-shocked people on the crew. They were applauding afterwards.'" Apparently, Sutherland then approached Redford and asked for his thoughts, and Redford replied: "We don't have it." Sutherland disagreed, of course, but Redford had a proposition.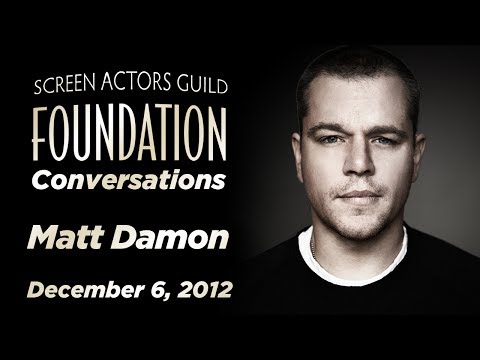 "Robert said, 'I'll make a deal with you. We'll wrap this scene and move on. I will cut this into the movie and if you want to reshoot it, we'll reshoot it.' A few months later they were watching the cut and as they got to that scene, Redford said 'Donald leapt out of his seat and said he's got it, he knows!'" Damon explained.
"They shot with a skeleton crew, I don't even think Mary Tyler Moore was there," Damon continued. "He did all the same stuff again in his trailer, before going out [to shoot], because the scene's about the realization that it's over. So he's already gone through the horrific emotional part, and he's just tired… and honest."
The scene which makes it into the final cut of the film had none of the snot and tears and anger of the original take, but worked perfectly thanks to Redford's expert eye. For Damon, working with some of the best actors and best directors of all time has clearly helped him refine his own work. I mean, just look at our list of the best Matt Damon movies if you need proof.
While we're on the topic of Redford, why not check out our list of the best Westerns of all time. Or, here's how Robert Redford reassured Matt Damon about one of his worst movies. Alternatively, look ahead to new movies on the horizon, like Avatar 3 and Spider-Man 4 for something completely different.