You'd be forgiven for thinking there's nothing you can teach Robert De Niro at this point, after 60 years of acting and two Oscars for his best movies. But Robert De Niro's new movie did manage to teach him something new, and he seems to have loved it.
Of course, De Niro has the Killers of the Flower Moon release date on the way later this year. We saw the movie at the Cannes Film Festival 2023, and you can check out our Killers of the Flower Moon review to see what we thought.
But, before that comes to theaters, one of the best actors alive has another of his new movies heading to screens in the shape of the comedy About My Father.
Stand-up comic Sebastian Maniscalco portrays a version of himself in the movie, which he also co-wrote, with De Niro as his Italian immigrant hairdresser father Salvo. Manisacalco told Entertainment Weekly that De Niro learned from the real-life inspiration for his character.
He said: "My father came to set. Bob wanted him to teach him how to do a dye job. And I'm sitting on set and watching my dad with the foil, watching him teach him how to do the thing, and I'm like: 'Wow, I never would've thought that I would see my father teaching Robert De Niro how to do hair'."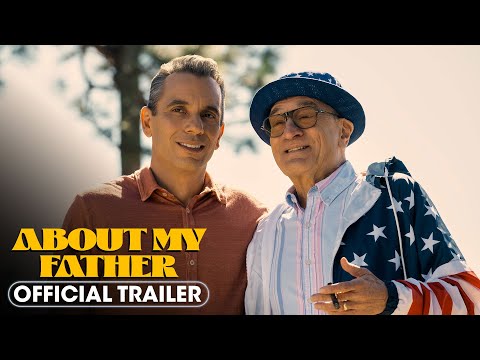 Maniscalco explained that his real father even got the chance to travel to the set of Killers of the Flower Moon, in order to talk through the About My Father script with De Niro. Given how much of a fan Manisaclco is of the best Robert De Niro movies, he was very jealous of his dad.
"It was a pretty surreal moment when I was in Los Angeles and my dad's in Oklahoma sitting in De Niro's trailer discussing the script and my father is, like, working with a script. This is crazy," he said.
There's certainly no doubting De Niro's commitment, as he previously tried out a surprising job for one of his best movies. He has also compared another of his new characters to Donald Trump.
For more of the 2023 movies that are well worth your time, find out about the Oppenheimer release date and the Indiana Jones 5 release date.