Martin Scorsese's new movie, Killers of the Flower Moon, is already the talk of the town over at the 2023 Cannes Film Festival, and now Robert De Niro has sparked further curiosity with his opinions of his character.
De Niro plays the role of Hale in the upcoming drama movie, a landowner on the Osage Indian Reservation who built trust within the community before enacting a series of murders to gain control of oil-rich lands. During a press conference for Killers of the Flower Moon, reported by Entertainment Weekly, the actor implied a parallel between the betrayal done by Hale to the politics of Donald Trump.
"I don't understand a lot about him," De Niro, explained. "But people do things. He has to be charming; he has to win people over. Part of him is sincere. It's just the other part where he's betraying [the Osage community]."
"There's a feeling of entitlement. I guess you could say we became a lot more aware of it after George Floyd with systemic racism. And so that's what it is. And lo and behold, what happened there that we never knew of while we were there was the Black Wall Street massacre while we were shooting."
"So it's the banality of evil. It's the thing that we have to watch out for. And we see it today, of course, with, we all know who I'm going to talk about, but I won't say the name," De Niro, a longtime critic of Trump, continued. "Because that guy is stupid. Imagine if you're smart. Even Hale was smart in many ways. And so, it's something that is systemic, and that's the scary part about it."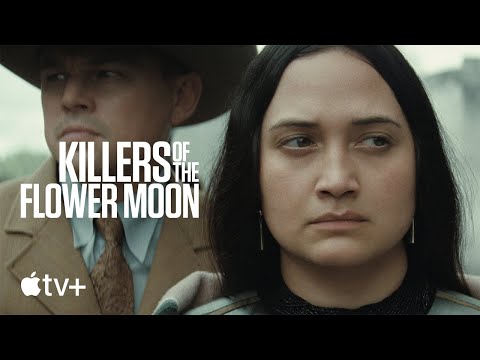 The comparison continued after co-star Lily Gladstone pointed out that in the thriller movie, some Osage members still see Hale as a friend and not guilty of his crimes. "I mean, look with Trump. We see what that is. And there are people who think that he could do a good job. Imagine that. How insane that is," De Niro said.
Killers of the Flower Moon isn't based on present-day politics, though. The flick takes inspiration from the 2017 book of the same name by journalist David Grann, which centers around the Osage County murders during the 1920s. Fans can see the flick for themselves once it hits theatres on October 6, 2023, before heading to the streaming service Apple TV Plus on October 20.
In the meantime, why not look over our list of the best movies of all time, the best Robert De Niro movies, and our guide to who we believe are the best actors ever to hit Hollywood?