Is Oppenheimer banned in Japan? Christopher Nolan's new movie is finally making its way into cinemas this week, with the director turning his attention to J. Robert Oppenheimer, who pioneered the atomic bomb.
Oppenheimer is arriving all over the world on the same day. With the Oppenheimer release date and the Barbie movie release date set to coincide, this weekend will mark a massive one for cinemas hoping to continue the summer with a healthy stream of box office dollars via blockbuster new movies.
However, Oppenheimer is obviously a more controversial proposition in Japan. The results of the real Oppenheimer's work were the bombs dropped on the Japanese cities of Hiroshima and Nagasaki during the final days of World War Two. So is Oppenheimer banned in Japan, or can Japanese audiences see the movie along with the rest of us?
Is Oppenheimer banned in Japan?
Oppenheimer has not been formally banned in Japan, but the film is not currently on the country's release schedule.
Understandably, Japan has not been as keen as other markets to bring Oppenheimer to its cinemas. At the end of June, a Universal spokesperson told Variety that plans had not been finalized in all markets as of yet.
Given the global release is just days away, we can likely presume that Oppenheimer will not arrive in Japan this week. However, it's not impossible that it will eventually join cinemas in the country. Given the complex circumstances around the movie for Japanese people, it's a very different story to the rest of the world.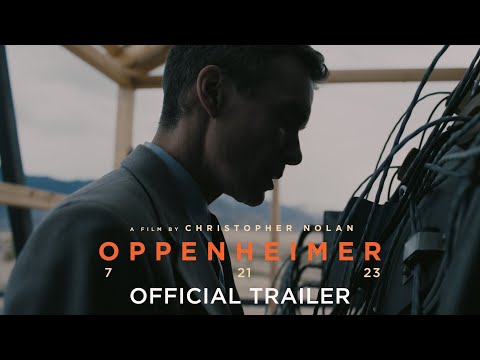 Bizarrely, the weekend's other big movie has been censored in parts of the world. The Barbie movie is banned in Vietnam due to some map-based controversy, with audiences in that country unable to enjoy what could be one of the best movies of the year.
Meanwhile, Oppenheimer cast leading man Cillian Murphy has promised that Oppenheimer will mess us up. That seems like a good reason to find out how to watch Oppenheimer, as far as we're concerned, so check out the Oppenheimer age rating and plan that cinema trip.
You can also learn more about the summer's biggest hits and misses with our Mission Impossible 7 review, Fast X review, and The Flash review. We've also delved into the Mission Impossible 7 Easter eggs you missed, as well as looking ahead to The Meg 2 release date and The Equalizer 3 release date.