What age rating is the Oppenheimer movie? The cinematic clash of the summer is set for this weekend, with two powerhouse movies on the way into cinemas. One is Greta Gerwig's candy-colored take on Barbie, while the other is Christopher Nolan's historical biopic Oppenheimer.
Oppenheimer is certainly the more obviously adult of the two new movies. And while the Barbie movie age rating was always likely to skew family-friendly, we weren't sure whether the Oppenheimer release date would come with open doors for young audiences or not.
We now have some clarity on what we can expect from the film that could rank among the best movies of the year, if Christopher Nolan keeps up his track record as one of the best directors working today. So what age rating is the Oppenheimer movie, and can you take your kids to see it?
What age rating is the Oppenheimer movie?
Oppenheimer has an R rating in the USA for "sexuality, nudity, and language". In the UK, it has earned a 15 certificate from the BBFC for "strong language and sex".
It's best to leave the kids at home for Oppenheimer, as Nolan's movie has been given an adult-focused R certificate. Based on those brief statements from the classification boards, sex scenes seem to be the reason why.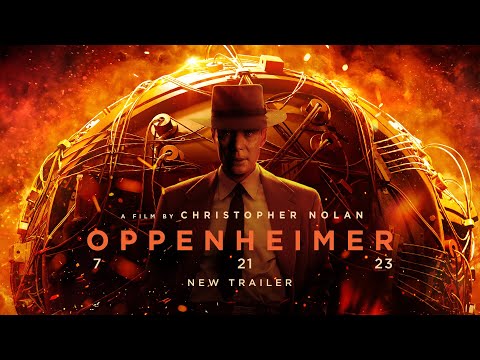 Nolan hadn't previously made an R-rated movie since Insomnia in 2002, subsequently spending 20 years dealing in PG-13 multiplex fare. It's a surprise to see him breaking the habit with Oppenheimer, having previously made historical movie Dunkirk within the confines of PG-13.
So with this in mind, the Barbie movie release date is better primed to herald one of the best family movies of the year. Parents should go to see Oppenheimer before deciding whether it's suitable for their children to watch at a later date. Sorry kids, no Barbenheimer double bill for you.
Plenty of famous faces will be venturing out for Barbenheimer though, with Tom Cruise watching the exciting movies back to back. Meanwhile, Oppenheimer cast leading man Cillian Murphy thinks Oppenheimer will mess us up. Very exciting.
Elsewhere, find out why we love that Christopher Nolan is competing with himself every time he makes a movie. You can also learn more about the Barbie cast and find out why the Barbie movie is banned in Vietnam.