As August ticks closer to its end, anime fans across the world are gearing up for debut of Netflix's One Piece live-action remake. Monkey D. Luffy's quest to sail the seas, become the King of the Pirates, and find the One Piece will arrive on the streaming service August 31, 2023.
There's a huge amount of pressure on the One Piece live-action cast, which has the unenviable task of bringing all the beloved and best One Piece characters to life. The original manga has made creator Eichiro Oda one of the best-selling authors of all time, and the TV series adaptation (which is a contender for the best anime crown) that began in 1999 now has over 1000 episodes.
One Piece is a phenomenon, then, and it seems that just about everybody has either read the manga or watched the anime. That is, everyone except for Iñaki Godoy – the star of the upcoming Netflix series as Luffy – who had never seen One Piece at all before he was cast as the stretchy pirate adventurer.
"I knew about One Piece before because I'm very into videogames and geek stuff. But I never read it and I never saw the animation," said Godoy, speaking with SFX magazine about his role in the upcoming show.
Now though, that's all changed. He continued, "So when I got the role it was a new thing for me. I gotta say that after filming the first season, I've been catching up with the whole thing."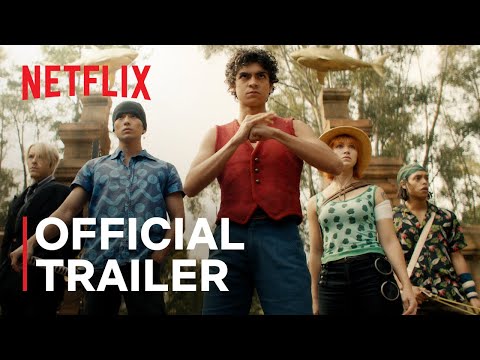 Even without seeing the anime before his time as Luffy, though, Godoy has a lot of the character inside of him already. He seems to share the wannabe pirate's infectious enthusiasm and light-heartedness, and when the One Piece live-action release date does come around in the near future, fans will be able to judge the actor's portrayal for themselves.
Regardless of the outcome, though, Godoy has found playing Luffy to be an absolute dream. "When I was filming One Piece, I was really nervous about a lot of things, but Luffy puts me into this mindset that that's what adventures are all about – that it's okay to be nervous. It's exciting, and it's fun! He inspired me to be the best version of myself, which is the reason I love this character so much."
"He makes me want to be more brave," Godoy concludes. "There's so much I've learned from him."
For more on One Piece, check out our guide to the One Piece filler episodes you can skip, and learn all about Gear 5. You can also find out about the One Piece treasure, and learn how to watch One Piece in order. We've also explained why some One Piece live-action scenes weren't good enough for the series' creator.
Or, see what's new on Netflix this month, as well as our picks for the best Netflix movies. If you're looking to binge, check out our choices for the best TV series of all time, and all the new anime coming soon.