The upcoming One Piece live-action remake has become one of the most hotly anticipated releases of the year, though understandably some One Piece fans have had their doubts. As one of the best anime series of all time (not to mention most successful), One Piece has millions of devoted fans across the world, obsessed with the manga as well as Luffy's TV adventures.
So, especially with the failure of other live-action remakes still fresh in the mind (Cowboy Bebop, and 2017's Ghost in the Shell, for example) the imminent One Piece live-action release date is going to come with a lot of scrutiny. If it underwhelms, plenty of fans will be left asking: why did we need this in the first place?
Eiichiro Oda, the creator of the manga, has the answer. Speaking to One Piece live-action cast star Inaki Godoy, Oda explains the justification behind the remake. "26 years ago when I started One Piece, it wasn't possible to adapt a manga like this into live-action."
He continued, "But at a certain point in time, the quality of CG and VFX really started to improve, and you can bring anything to life. After seeing [other live-action remakes] I decided to take the plunge, figuring that if we find a reliable team, we could pull this off and adapt it into live-action."
Aside from the visual skill required to bring a manga to life in live-action, Oda also worried about finding the right Luffy. But, Godoy allayed his fears. "My biggest worry about the live-action was whether we would be able to find someone like Luffy. But I was watching various audition tapes and when I saw you [Inaki Godoy] I kind of started laughing. You're just like the character I draw in the manga."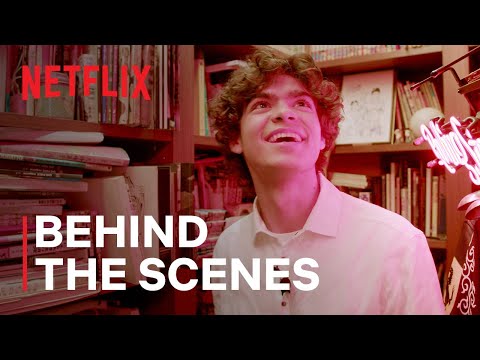 He concluded, "I intuitively thought, 'that's Luffy.' I can't imagine anyone else playing this role." For Oda, then, it boils down to two main factors: finding the right actor to play Luffy, and improvements in CGI and VFX technology.
On the first of these, Godoy will be carrying the weight of the series o his shoulders as wannabe Pirate King Monkey D. Luffy, and the success of the show (and its perception among fans) will largely come down to whether he can pull it off. Of that, Oda is confident.
Oda's other concern, about VFX and CGI, has been one of the main reasons behind the failure of a lot of live-action adaptations of manga and anime. Animation allows for a visual freedom that live-action series can't always compete with, even with good CGI, and it can often leave live-actions feeling limited and restricted, unable to match the vision of the original manga.
Clearly, Oda feels strongly that Netflix's series is up to the task though. Hopefully he's right, and if he is, One Piece could become one of the biggest shows in the world just like the anime.
For more on One Piece, check out our picks for the best One Piece characters, and how to watch One Piece in order. You can also read our explainers on the One Piece treasure, and Luffy's Gear 5.
Or, see what else is new on Netflix this month, and see our choices for the best TV series of all time. If you want more anime, you can also check out this ranking of the best anime movies, and all the new anime coming soon.