What's going on with the Mission Impossible 7 box office? 2023 has been an odd year for Hollywood. At the beginning of the year, it seemed as though we were in for one of the best years at the box office since 2019, but blockbuster season has been a bust, with film after film failing to hit expected ticket sales.
Now it seems as though the new Mission Impossible film is the latest victim of cinemagoers turning their back on the theatrical experience. Or is it? Because no one seems able to make their mind up as to whether the latest of the Mission Impossible movies in order is a flop or performing spectacularly, with some outlets (You know who you are) declaring both at the same time.
So what's going on with the Mission Impossible 7 box office? Will we see Tom Cruise and the rest of the Mission Impossible cast lining up for food stamps any time soon? Well, we've done some digging to get to the bottom of this movie mystery. Before we go on, there may be minor spoilers ahead for what we consider one of the best action movies of the year (Read our Mission Impossible 7 review here if you don't believe us.), so tread carefully.
Mission Impossible 7 box office explained
Mission Impossible 7 is by no means a flop, with Box Office Mojo reporting a worldwide opening gross of $234,091,897 – just a little shy of Mission Impossible Fallout's opening. However, the film faces several challenges, and analysts predict it will end up underperforming as a result.
The biggest issues the film faces are competition from other new movies and a lack of interest in the world's biggest movie market. The first issue is obvious, both the Barbie release date and the Oppenheimer release date are days away as I write this, and they're sure to chip away at Mission Impossible's ticket sales (Especially Oppenheimer, which will kick Ethan Hunt out of some IMAX screens).
The second, more troubling, issue is a bigger problem. Mission Impossible 7 opened to only $25.9 million in its first weekend in the crucial market of China (66% less than Fallout's impressive $74 million box office) despite positive local reviews. Realistically then, it seems likely that Mission Impossible 7 may not have the international legs it needs to weather the coming storm of upcoming releases.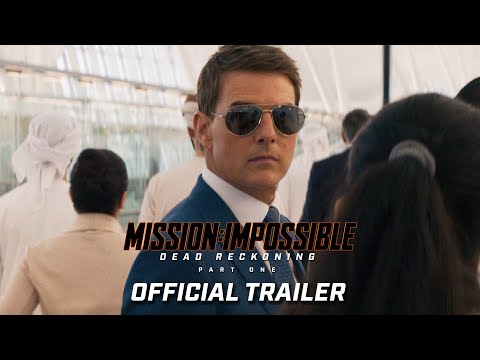 Now normally, this wouldn't be a problem, but Mission Impossible 7's budget ballooned as a result of the pandemic to an eyewatering $290 million, and that's before we factor in the expense of marketing costs. While the figures aren't public (so take it with a pinch of salt), it's been reported that Mission Impossible 7 needs to make $725 million to break even (This appears to be based on the old 2.5 x rule for marketing costs).
Fallout was the franchise's biggest hit and ended on $791 million, which means Mission Impossible 7 is going to have to more or less match it to even wash its proverbial face.
So that's Mission Impossible 7's box office problem in a nutshell. It's not doing badly and, in a normal year, would be considered a big hit. It just isn't big enough. Let's just hope, like Cruise, this film runs and runs because it really does deserve to do well.
If you're a big fan of Etahn Hunt's impossible missions, then you need to check out our list of the best thriller movies and best spy movies. We've also got guides explaining some of the more confusing aspects of Dead Reckoning, including articles explaining 'What The Entity is in Mission Impossible 7?' and 'What is Sevastopol?'
We've also looked into the future to bring you everything we know about the Mission Impossible 8 release date, and did we mention we interviewed Pom Klementieff about Dead Reckoning?
If you're bored of all the spy stuff, though, and are looking for something different to watch, we recommend giving our list of all the new movies in 2023 and our list of the 101 best movies of all time a read.