It's a little bit hard to determine what the best Mission Impossible movie is, because frankly the finest installments of the Mission Impossible franchise outclass even the best action movies.
But we do have an opinion, and we're ready to stand behind it. Looking back at the Mission Impossible movies in order, our favorite Tom Cruise stint is none other than 2018's Fallout, which was released five years ago today.
One of three chapters helmed by the very suave Christopher McQuarrie, Fallout wasn't just an epic MI story but simply one of the best movies ever released in the spy genre.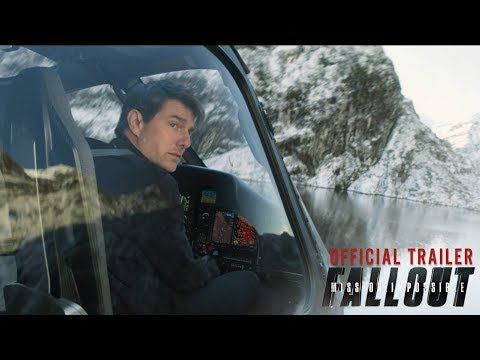 Sure, we said we thought we "saw God" in our Mission Impossible 7 review, but we can't help but hold a special place in our hearts for Fallout. It leveled up Rebecca Ferguson's presence, brought back Michelle Monaghan after her last bitter-sweet Mission Impossible cast appearance in Ghost Protocol (and even let them speak to each other!), and brought a prestige air to the action that was exhilarating.
We're excited to see what happens in Dead Reckoning Part 2, and we're also expecting some new movies to spin off out of the main thread with Hayley Atwell front and center, but Fallout takes the cake.
From its sweeping cinematography, insight into Ethan Hunt's psyche, and high-octane music, it's a thrilling centerpiece and great to return to, even if you've already seen it a couple of times. We've got a while to wait for the Mission Impossible 8 release date, and while we think it will likely be fantastic, we can't imagine anything topping Fallout. Go ahead and give it a spin on Paramount Plus, if you'd like.
But for more of the running man, check out the best Tom Cruise movies, what is the Entity, and the key in Mission Impossible 7 explained. We also have a guide on how to watch Mission Impossible 7 if you're curious about your options. And we even wrote about how the best Mission Impossible movie is the Fallout trailer (ok, maybe we lied in this article).