Does Mission Impossible 7 have a post credit scene? When the lights go down and the opening credits start to roll in Dead Reckoning Part One, you may find that you hope the biggest and newest MI movie never ends. But, sadly, it does. And when that time comes, you may want to know whether there's something special worth waiting around for.
Mission Impossible 7 follows Ethan Hunt (Tom Cruise) as he embarks on his most high-stakes mission yet. In the new movie he races various enemies to track down a key that unlocks one of the most powerful computer algorithms in existence. If he doesn't, then the fate of the world hangs in the balance, as is the way in all the best action movies. No pressure!
Unlike the MCU or DCU, Mission Impossible is known for playing it pretty straight. Tom Cruise doesn't care about your multiverse or cameos! But is the new movie an exception, and does Mission Impossible 7 have a post credit scene? Well, read on, because we're here to tell you (without spoilers) exactly what you need to know.
Does Mission Impossible 7 have a post credit scene?
No, Mission Impossible 7 does not have a post credit scene.
As we say, it would be unusual for Mission Impossible to have a post credit scene, since the franchise hasn't really gone in for that sort of thing in the past. But they do have pretty cool closing credits anyway, usually showcasing all the action we've literally just watched with the explosive theme song playing in the background, so you may want to hang around just to relive it all.
But otherwise, there's nothing to stick around for other than the credits themselves. But hey, you probably owe it to the number of creatives behind the new action movie to take note of their names, so perhaps you should pay your respects and sit still anyway.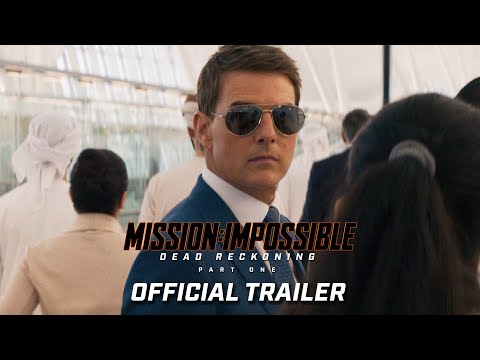 For more, check out our Mission Impossible 7 review, Mission Impossible 7 ending explained, and our guides on The Entity and everyone who dies in Mission Impossible 7. You can also get to know the Mission Impossible cast, Mission Impossible movies in order, and take note of all the best Tom Cruise movies.
Don't forget about our list of the best movies of all time. Plus, check out what happened when we sat down with Cary Elwes and Hayley Atwell to talk about MI:7!