Who is Gabriel in Mission Impossible 7? Ethan Hunt is back, and this time he's up against more enemies than ever in his quest to save the world. Again.
One of the many people going up against him in Mission Impossible 7 is Gabriel, who's played by Esai Morales. Morales is a new member of the Mission Impossible cast, and is a figure from Ethan's past that comes back to haunt him.
But with so many people introduced to the fray in the new movie, it might be hard to keep track. We know that Gabriel is important, but why? And who is Gabriel in Mission Impossible 7, exactly? Read on for everything you need to know. (Spoilers ahead.)
Who is Gabriel in Mission Impossible 7?
Gabriel is a major antagonist in Mission Impossible 7, who works for The Entity and goes after Ethan Hunt and his team.
Gabriel is just one of the many people battling Ethan during his hunt (get it?) for the key that unlocks The Entity. But Gabriel marks a particularly troubling nemesis for Ethan, as Gabriel is supposedly someone from his past far before the IMF.
We get flashbacks in the movie that allude to Gabriel killing a woman who is close to Ethan. Gabriel is new character, and is an effort on director Christopher McQuarrie's part to explore a backstory for Ethan that goes beyond what we already know of his history. With this, McQuarrie has said that audiences are encouraged to derive whatever they please from Gabriel's character, not wanting to be too explicit with his place in Ethan's story.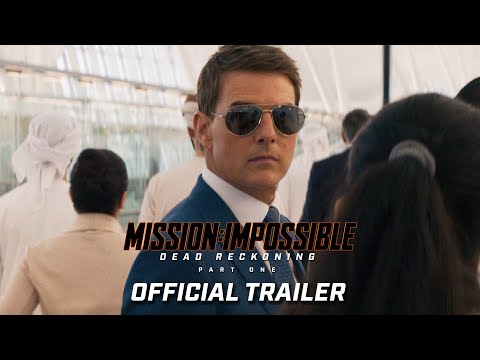 Gabriel isn't above killing to get what he wants, and even goes so far as to almost murder his dedicated Henchwoman Paris on suspicion that she will betray him. For him, protecting The Entity is paramount. He does get his hands on the completed key during the movie's finale, but Ethan is sneakily able to get it back before Gabriel makes his getaway.
With the way things were left, it's incredibly likely that Gabriel will return in the Mission Impossible 8 release date, since he and Ethan have some unfinished business.
Gabriel was originally supposed to be played by Nicholas Hoult, but scheduling conflicts meant that he was eventually brought to life by Esai Morales.
For more MI intel, check out our guide to the Mission Impossible movies in order, and our Mission Impossible 7 review. You can also find out everyone who dies, the Mission Impossible 7 ending explained, and take a look at our list of the best movies of all time.