Having just taken home the Oscar for Best Actress for her role in science fiction movie Everything Everywhere All at Once, Michelle Yeoh is hot property right now. The action movie legend will have her choice of projects, and we're incredibly excited to see what her new movies will shape up like.
Currently, the actor has a packed schedule as she's set to star in the new Transformers movie, Avatar 3, and the Wicked movies in addition to a handful of exciting TV series. That's more than enough to keep her busy over the next few years, but somewhere within all that Yeoh is also expected to her role as as Ying Nan in the MCU movie Shang-Chi 2.
In Shang-Chi, Yeoh stars as a guardian of Ta Lo and aunt to both Shang-Chi and Xialing. Her part in the movie was not a major one, but was memorable nonetheless.
But now, amid a new wave of recognition for Yeoh, Shang-Chi's leading star Simu Liu isn't even certain that Marvel can even afford to bring her back into the fold for the sequel.
Speaking with Collider, Liu spoke on the upcoming Shang-Chi 2 and the possibility of Yeoh's return. "Going into a sequel feels exciting. It doesn't necessarily feel like there's a pressure to perform or a pressure to exceed. It feels like we've established a world and there's just something really nostalgic and exciting about returning to that world that we've spent so much time ideating on and thinking about."
He then explained, "we're getting to revisit some things, but also show the viewer new things. We'll deliver all of the amazing action that we were celebrated for on the first movie, but then also hopefully explore new sides of Shaun's character and the characters around him. That is, of course, if we can still afford Michelle Yeoh. She's on top of the world and just the queen of everything."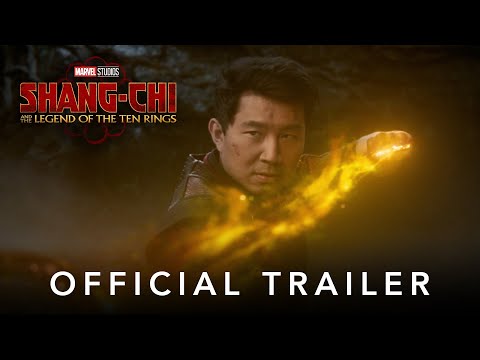 While Liu is likely only emphasising just how in-demand Yeoh is right now, it may be that Marvel does actually struggle to bring the actor back due to the busy-ness of her scheduling. Either that, or Shang-Chi 2 could have a seriously beefed up part for Yeoh in order to lure her back in.
For more MCU magic, check out our guide to the best superhero movies and the Guardians of the Galaxy 3 release date. Or, take a look at our ranking of the Marvel series on Disney Plus. You can also broaden your horizons with our picks for the best movies of all time.