Is The Marvels streaming? Captain Marvel, Monica Rambeau, and Ms. Marvel are shooting into the farthest galaxies for the newest Marvel adventure, and, this time there are some teleportation hijinks going on as well!
That's right — we're practically midway through the MCU's Phase 5, and things are getting weird. The Marvels is nearly here, and it'll give us the team-up of our dreams with this chaotic trio. So, from theatrical release to streaming services like Netflix and Disney Plus, here's how to watch the upcoming Marvel movie.
Where can I watch The Marvels?
You'll be able to watch The Marvels exclusively in theaters from Friday, November 10, 2023, in the US and UK.
No day-and-date release here since The Marvels is coming to big screens first and foremost. It'll be available in IMAX and RealD 3D, so there are plenty of options to suit your cinematic taste.
Is The Marvels streaming?
The Marvels will land on Disney Plus shortly after its theatrical run, with the exact streaming date to be confirmed.
Disney Plus is the home of all things MCU, and even has every Marvel series, so this makes perfect sense. It should also end up on Prime Video to rent or buy too, so make sure you check back to see when it becomes available as a digital purchase.
Most recently, we've been binging Loki on there, so why not catch up with us and check out our Loki season 2 review?
Is The Marvels on Netflix?
The Marvels isn't available on Netflix and likely won't ever end up on there.
The House of Mouse owns everything, Marvel, so we won't be seeing The Marvels fly onto Netflix anytime soon. That's not to say there aren't some great Netflix movies and Netflix series on the platform, so be sure to check out our lists for the top picks!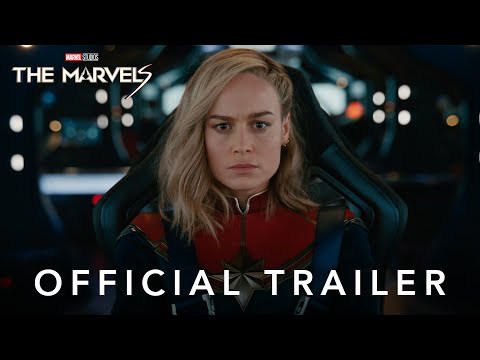 Is The Marvels on Disney Plus?
The Marvels isn't on Disney Plus right now, but it should be available to stream on there a few months after the movie's theatrical run.
How quickly it ends up on the platform depends on the box office takings for The Marvels. Right now, it's projected to make half of what Captain Marvel made across its opening, so this suggests we could see it wind up on streaming before the end of 2023.
But when it does arrive, it'll be like all the other new movies from Marvel and end up on Disney Plus. This includes everything that'll come from Phase 6, too, so make sure you've signed up with our link below!
Is The Marvels on Prime Video?
The Marvels isn't currently available on Prime Video, but we expect it'll be available to rent or buy from the platform by the end of 2023.
There's no confirmed digital release date yet, but we'll keep our eyes peeled and will be sure to let you know. In the meantime, why not check out the best Amazon Prime movies available now?
Is The Marvels on Blu-ray?
The Marvels isn't available on Blu-ray right now, but it should get a physical release in the near future.
If you're like us, you're probably a collector of Marvel media, so you'll be looking to add The Marvels to your collection. Well, we think The Marvels is sure to have a Blu-ray release date, and it'll probably be around Christmastime.
And that's how to watch The Marvels! If you want to brush up on the Marvel movies in order to prep, we've got a guide for that. You can also take a look at our guides to the best Marvel villains, best Marvel characters, and see what's ahead with our guides to Deadpool 3 and The Avengers Secret Wars release date.
You can also check out the best movies of all time to see how many Marvel picks have landed on the list. Finally, for a long read, check out our feature on why Marvel needs to learn that killing characters isn't everything.