The first season of Loki was one of the more impressive MCU small screen stories. Because of that, we were already looking forward to the continuation of Loki's MCU journey. Now that the first trailer for the Marvel series is here, we're thinking that this has potential to be one of the best TV series that the studio has ever produced.
It feels like we've been waiting forever to get back in touch with one of the best MCU characters, so that's yet another reason to have been keeping an eye out for the first proper teaser.
But the Loki season 2 release date is almost upon us now, and come Hallowteen-time, we'll be able to jump back into the chaos with our favorite God of Mischief. In the newly released trailer, we get to see plenty of our beloved Loki (Tom Hiddleston), as well as Mobius M. Mobius, played by the ever-entertaining Owen Wilson.
But of course, it's not just these two we have to look forward to. There looks to be plenty of time slipping, interactions with past selves, and…pie. And, of course, the Marvel series will mark the MCU debut of Indiana Jones cast member and cinematic darling, Ke Huy Quan, fresh off his Everything Everywhere All at Once hype.
In the trailer, it's clear that Loki has lost some sense of control. He seems to be glitching out, being pulled across time through the past and the future. Of course, this probably won't be an easy fix, since even Huy Quan's Time Variance Authority archivist don't have a solution.
All this means that Loki will be facing off against various foes, coming across past versions of himself, and bringing Mobius along for the ride. Time travel opens the door for plenty of adventures in the thriller series, and we even get a good look at both the leads travelling far, far back in time to what looks like a carnival.
But as we know, traveling through time also means potential for complete world destruction, so we're guessing that they're going to have to find a way to balance things back out again. Plus, some space and inter-dimensional travel seems on the cards, since we see Owen Wilson stepping into a (not very well-maintained) space suit.
We're told that war is coming. Though to what extend and who it involves remains to be seen. That said, we think it's going to be pretty epic, especially since Victor Timely (AKA: one of the Kang variants) is obviously going to be the Marvel villain of choice here.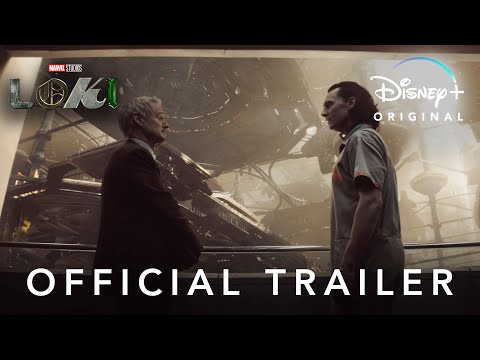 Season 2 of Loki will be available to stream on the Disney Plus streaming service from October 6, 2023. For more until then, check out how to watch the Marvel movies in order, and all the upcoming Marvel movies to see what's ahead on the big screen. You can also find out what we know about The Marvels release date.
When you're done with that, why not take a look at our guides to the other Marvel series of the moment, Secret Invasion? We've got them on the Secret Invasion episode 6, Super Skrulls, and the post-credit scene. Plus, we have thoughts on why Marvel needs to learn that killing characters isn't everything.