Things are getting rather messy in the multiverse, with a huge cliffhanger in Loki season 2 episode 4 sending fans of the Marvel series absolutely crazy. The only problem is, we have to wait a week to find out if the very fabric of space and time can survive.
The MCU may have just delivered its most important and most devastating event since Thanos clicked his fingers five years ago, with Loki continuing to prove why it's the best Marvel series around. In season 2 episode 4, we witnessed the death of Victor Timely and the destruction of the Temporal Loom, which essentially means the whole multiverse is irretrievably f*cked.
Naturally, Marvel thought it would be a good idea to end the latest episode on that note and leave us all desperate to find out what happens next. A cruel move, but very, very smart, as it appears everyone on the internet is losing their mind right now.
One Twitter user said: "I don't normally post about this, but HOLY SHIT WHAT WAS THAT EPISODE?? This is the biggest cliffhanger since the end of Infinity War! Dear Loki, let the next week fly by."
Another fan on social media described this as "one of the most evil cliffhangers" they have ever witnessed, while Brandon Pope said the episode "is supreme television. Perfectly set up the stakes for the next two episodes."
If you've got this far, I'm going to assume you're not worried about spoilers, so let's dive into what this cliffhanger really means. As the episode ends, we see our favorite Marvel character standing front and center as the whole multiverse is about to collapse in on itself. The fact that Loki is so close to the carnage, and the look of sheer terror on his face, suggests that he could be set for a very permanent pruning.
Of course, with two episodes of the Phase 5 show to go, we are almost certain Loki (and Mobius and Sylvie) will still be around to finish off the story and salvage some parts of the multiverse. Still, it's a tantalizing moment to leave us on going into the penultimate episode, and it could (and should) have monumental implications for all the upcoming Marvel movies.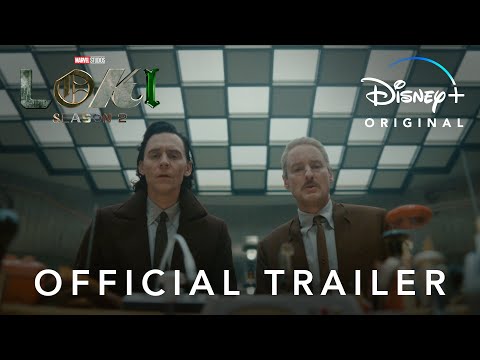 It's something my colleague, James Osborne, writes about in his latest feature, positing that this Loki cliffhanger just reset the multiverse, and it's all for the best. In Marvel's Phase 6, we'll see Avengers: Kang Dynasty and Avengers: Secret Wars. These are huge storylines to tackle, so the fact that a whole bunch of timelines may have just been erased in Loki could actually make the next big crossover events much more manageable.
I just hope the cataclysmic events of Loki episode 4 aren't undermined in the next episode with some sneaky time travel loophole. We've had enough of that kind of trick in superhero movies, and Marvel needs to allow actions to have consequences. The permanence of losing Tony Stark and Steve Rogers in Endgame was a pivotal moment in the MCU, and we've not had anything like that since. This is your chance to make us feel something again, Kevin Feige!
While we wait for the next episode, we'll be keeping a close eye on our guide to the Marvel movies in order and making sure the Temporal Loom hasn't broken everything. You guys can sit back and relax, though, we've got it all under control. You've even got time to look ahead to new movies like The Marvels and Deadpool 3, if you can bear to think about anything else.