Loki may be burdened with glorious purpose, but if the latest season of his Disney Plus show is heading where we think it is, then we'd really rather it didn't. The Executive Producer of the series, Kevin Wright, has hinted we may see the God of Mischief reunited with his brother, which would not be a good idea.
The MCU has certainly played fast and loose with the concept of death over the years. To be fair, all the best superhero movies and comic books generally do, so it's to be expected. But, when watching the Marvel movies in order, the scene in Infinity War when Thor has to watch his (adopted) brother, Loki, get the life squeezed out of him by Thanos is a huge moment.
Seeing our favorite anti-hero being absolutely exterminated by the best Marvel villain ultimately led to Thor becoming a more tragic, nuanced, and powerful character. And, when Loki's Marvel series brought its protagonist back from the dead, we accepted that because it led to all kinds of fun. Now, the Loki season 2 release date is upon us, and we should be excited, but we do have one issue.
The idea of Thor and Loki's paths crossing once more would simply undo everything the two have been through since they parted ways. They are two of the best Marvel characters, mainly because they are richer for the experiences they have endured over the years.
So, Kevin Wright's interview with Variety on Loki's future has us a little concerned. When asked whether Loki could return to the main MCU timeline, Wright said: "That's the hope. I don't want to — yeah. I think the sun shining on Loki and Thor once again has always been the priority of the story we're telling. But for that meeting to really be fulfilling, we have to get Loki to a certain place emotionally. I think that's been the goal of these two seasons."
Loki is seemingly set to cement itself as one of the best Disney Plus shows with this new season – you can read all about it in our Loki season 2 review – and we totally understand that the inevitable intention of any of these series is to intertwine them with the bigger picture. But, Thor and Loki simply do not need each other any longer.
When Tom Hiddleston and Chris Hemsworth first joined the Thor cast, their chemistry was one of the brightest sparks in the run of films that the God of Thunder was given. However, with a Thor 5 release date in the balance, we think bringing Loki back into the fold would be a mistake.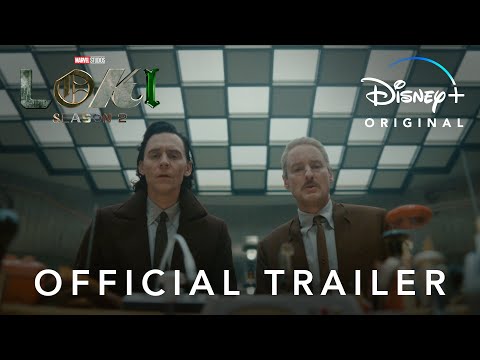 We shall have to wait and see how Loki plays into the various upcoming Marvel movies, and for now, we will just enjoy it as the delightful slice of Marvel's Phase 5 it is. Speaking of the future, though, here's what we know about new movies in the franchise, like The Marvels and Spider-Man 4. Or, if you're preparing for Loki, here's a recap of Loki season 1, and why we think Loki season 2 is under more pressure than any other MCU project.