One of the reasons for the success of the Marvel Cinematic Universe is its devotion to making MCU movies suitable for everyone. They're some of the best family movies out there right now, with these superhero movies rarely pushing boundaries in terms of content.
If Christian Bale had his way, though, then the most recent Thor movie could have been a bit more of an edgy experience. Bale played Marvel villain Gorr the God Butcher in the science fiction movie Thor 4, and tried out some more extreme things on the set.
Bale told Inverse he was given the freedom by director Taika Waititi to improvise some darker interpretations of Gorr scenes, even though it was unlikely they'd make it into the finished Marvel movie.
He said: "We kind of knew that some of the stuff we were doing probably wouldn't end up in the film, but we wanted to just push it and see. Ultimately, it is and should be a film that all the family can go and enjoy. And Chris Hemsworth, a couple of times he looked at me it was like: 'Dude, that's a little too far'.
"I don't think anyone's gonna want to see that unless it's an R-rated film. but it was a great joy to give it a shot. And we had a lot of fun in there doing certain scenes and takes on certain scene choices, even if they didn't end up in the final cut."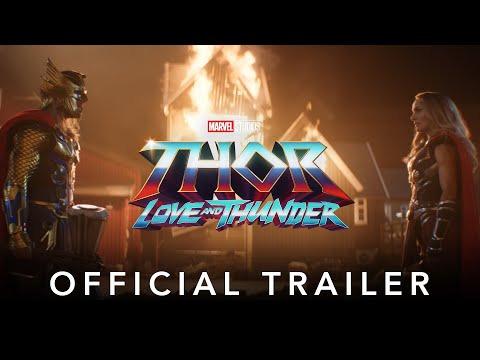 The Thor cast probably had a bit of a rude awakening. If you're on the set of a Marvel movie, the last thing you expect is to be on the receiving end of this sort of improvisation from the guy in American Psycho – one of the best movies of the 2000s, and the most shocking.
We're unlikely to see Bale's Thor character again, so the window has probably passed for his darker spin on a memorable baddie in a divisive Marvel outing.
Marvel's Phase 5 is now in full swing, and we've got you covered on all of the new movies and Marvel series on the way. So here's what we know about the Guardians of the Galaxy Vol 3 release date, the Loki season 2 release date, and The Marvels release date.