Will there be a Love at First Sight 2 on Netflix? The streamer's new romance movie starring The White Lotus' Haley Lu Richardson has done exceptionally well, earning the number 1 spot on the Netflix top 10 movies chart this week.
If you've seen Love at First Sight and enjoyed its easy-viewing tone, colorful world, and likable characters, you might be wondering what the potential is for new movies, especially given that the film is based on a book: 'The Statistical Probability of Love at First Sight' by Jennifer E. Smith. It's understandable to think one of Netflix's best romance movies of 2023, according to viewership, might have more in the tank.
And hey, streaming is a business — viewing minutes are a great motivator. So, will we see Richardson jet-set again? She's used to it by now, seemingly only taking roles where she gets to go on exciting vacations. As for a Love At First Sight 2 release date, it's all a bit up in the air right now for a follow-up to one of the streamer's best rom-coms.
Will there be a Love at First Sight 2 on Netflix?
There are currently no official plans for a Love at First Sight 2. Netflix hasn't announced a sequel and likely won't.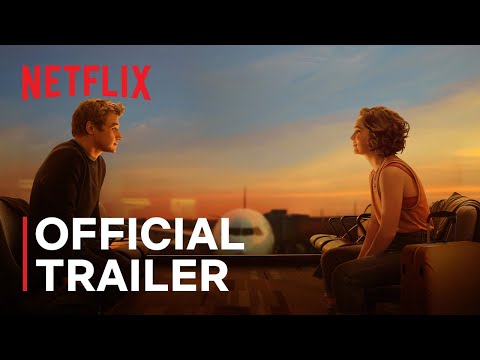 No spoilers just in case you haven't seen it yet (or are Googling this as you sit on the sofa enjoying it), but the story ends in a way that doesn't tease at a sequel. There hasn't been talk of making it into a series, pre or post-release. That being said, high viewership earned by the best movies can find stand-alone films spun into bigger ventures, with screenwriters figuring out ways to continue the story in the same universe, even if it's with different characters.
With no official word yet, we do have some other recommendations for the best Netflix movies for you to consider if you love love. We'd point you in the direction of To All The Boys I Loved Before (the first one especially) and The Half of It.
In the world of series, we've been collecting all the details of new series, such as the Ginny and Georgia season 3 release date, The Summer I Turned Pretty season 3 release date, and Wednesday season 2 (although that could do with a bit less romance if you ask Jenna Ortega). Don't forget we have guides to the secret Netflix codes and everything new on Netflix if you hate scrolling for hours as much as we do.