When it debuted in late 2022, Wednesday quickly became a global phenomenon. Starring Jenna Ortega as a teenage version of the Addams Family character, the Netflix show followed Wednesday as she navigated her own supernatural powers, her parents' past, and her new school: Evermore High.
Given how successful the first outing of the Netflix series was, it wasn't long until Wednesday season 2 was officially announcced. But one exciting change ahead of the TV series' return is that Ortega will also be serving as executive producer. And in an interview with Variety, she doubled down on some key changes viewers can expect from the thriller series.
"It's still coming together, but we've decided we want to lean into the horror more," Ortega said. "We're ditching any romantic love interest, which is really great. We're going to get bolder, more dark."
Ortega has been open in the past about her desire to make Wednesday more of a horror series. In conversation with The Great's Elle Fanning, she explained the lengths she's going to in order to ensure she gets the tone of season 2 right.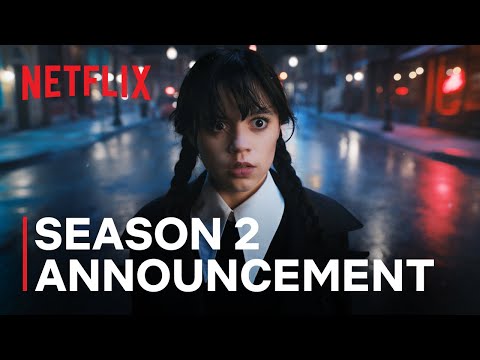 "With a character like Wednesday, who is so beloved, I didn't want to get her wrong. So I tried to have as many conversations as possible with the writers," Ortega added. "We'd decide what works and what doesn't. In preparation for a second season, we wanted to make sure that we could start the conversations earlier. I'm just so curious: I want to see the outfits, new characters, scripts."