Jujutsu Kaisen has become one of the best anime series of recent years thanks to its blend of horror anime gruesomeness with fantasy series storytelling. Fans have been eagerly awaiting a Jujutsu Kaisen season 2 release date, and now we have one.
Toho Animation debuted a trailer for the TV series, showing off some of the new anime as well as telling the world when they'll be able to see Yuji Itadori again, and more of the best anime characters. The Jujutsu Kaisen season 2 release date will be July 6, 2023.
Jujutsu Kaisen follows high school student Yuji and his adventures with a secret society of sorcerers after they unleash a powerful curse from a mysterious object. Season 2 is set to adapt the 'Kaigyoku/Gyokusetsu' arc and the 'Shibuya Incident' arc from the manga by Gege Akutami, picking up on some of the threads teased in the prequel anime movie Jujutsu Kaisen 0.
The Jujutsu Kaisen 0 ending and post-credits scene cast the story forward, suggesting that Yuta Okkotsu will have a presence in season 2, while these arcs will delve into the past of Satoru Gojo.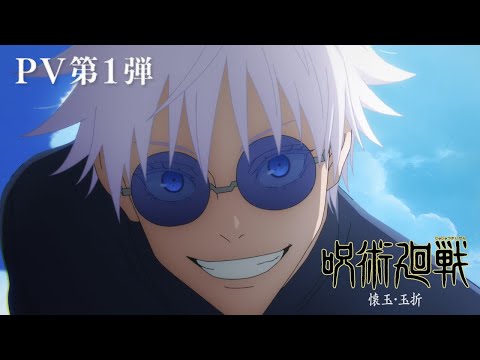 Jujutsu Kaisen season 1 is available on streaming service Crunchyroll for English audiences, and we expect that season 2 will be there too right alongside its airing in Japan. The new season will air for two cours (half a year).
For more from the world of anime, we've got guides to the best Netflix anime, the best anime villains, and the best romance anime. Or to find out about the best anime series coming your way, check out everything we know about the Dragon Ball Super season 2 release date, the Demon Slayer season 3 release date, and the One-Punch Man season 3 release date.