Is Keanu Reeves in The Continental? We're entering the era of John Wick spin-offs! The first of a few planned forays into the corners of this seedy universe, the new Peacock series explores the origin of the assassin hotel through the eyes of a young Winston Scott.
Aside from the younger versions of John Wick characters in The Continental, we've got The Ballerina release date with Ana de Armas lined up and a potential project featuring Rina Sawayama's Akira (please, god).
The TV series is short on the John Wick cast members we're used to, but is Keanu Reeves in The Continental? We know what happened to the beloved hitman in the John Wick 4 ending, but the show being a prequel set before the last film introduced the possibility.
Is Keanu Reeves in The Continental?
Keanu Reeves is not in The Continental, according to executive producer Basil Iwanyk. And during The Continental's 1970s setting, John Wick would have been a child.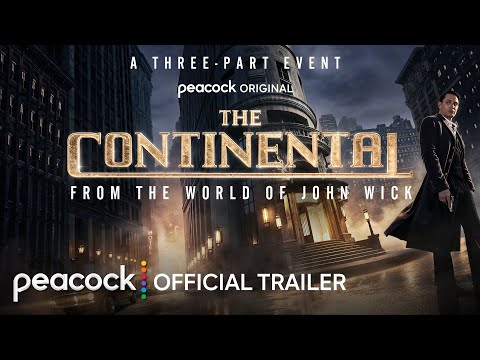 Iwanyk told The Hollywood Reporter, "This is a prequel in the '70s that doesn't have Keanu and John Wick in it."
Reeves is entering his early 60s, so we wouldn't bet on him showing up to play a child or teenaged version of Wick — there isn't enough de-aging in the world, even if the actor does look incredible in his recent best movies.
Of course, we've seen people lie about stars being in new movies and such (*cough* Andrew Garfield), and we could see him cameo in a flash forward of some sort, or appear as a child in the background somehow, but we think this would be fan-service and be difficult to organically work in, therefore unlikely to happen.
We've got lists of the best Keanu Reeves and John Wick movies ranked to tide you over, though, and we also explored future possibilities in our guide to the potential John Wick 5 release date and written a handy how-to-watch on your John Wick 4 streaming options. If you're more into behind-the-scenes details, The Digital Fix's interview with Scott Adkins breaks down the toughest John Wick 4 fight.