Who is Akira? John Wick: Chapter 4 marks a pivotal point in the beloved franchise and introduces several new faces onto the killing scene. However, some of these fresh characters stand out from the murderous pack and steal Mr Wick's spotlight – such as the deadly Akira.
John Wick: Chapter 4 is the new movie in the long-running John Wick movie series and follows the final confrontation between Keanu Reeves' titular hero and the criminal organisation – The High Table. There are bullets, open contracts, and plenty of Globetrotting action, throwing John into an adventure that takes him all around the world.
One of Wick's stops is Japan, where we meet a mysterious young woman with style and plenty of killer instinct. And many fans may be wondering who is Akira in John Wick 4? Well, whether you want to know her background or potential future in the John Wick franchise, The Digital Fix has gathered all the intel down below. Warning, spoilers ahead!
Who is Akira?
Akira is a new character introduced in John Wick: Chapter 4, who is the concierge of the Osaka Continental Hotel, as well as the daughter of the establishment's manager Koji Shimazu.
In the new movie, we see that any Continental tied to John Wick is put on the chopping block by The High Table. So, when Mr Wick seeks help from his friend Shimazu – it is up to Akira to be the realist and worry about the fate of her family.
Akira is Rina Sawayama's feature film debut role, as previously, the star was primarily focused on her music career. However, despite it being her first credit, Sawayama has no issue with keeping us hooked with her stunts or acting skills next to the likes of Keanu Reeves. And in fact, Sawayama helped make Akira one of the most exciting new faces in the franchise, period.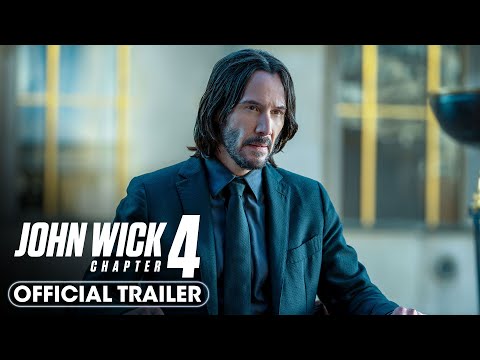 Akira is shown to be a responsible character with a close relationship to her father, constantly worried about his well-being, and very cold to John – who she believes selfishly puts them in danger. And unfortunately, her hunch turns out to be right.
Despite being an excellent assassin in her own right, expertly shooting her bow and arrow and engaging in hand-to-hand combat, Akira couldn't save her father. The High Table comes to Osaka to find John Wick – with the hired assassin Caine, who also happens to be the old friend of John and Shimazu.
Caine ends up killing Shimazu in front of Akira – causing Akira to vow revenge and harbour hatred for Wick as well.
Will we see Akira in future John Wick movies?
Akira pops up in the John Wick: Chapter 4 post-credit scene, so it is very likely that the character will return for more John Wick movies. In the end credits of the action movie, Akira is shown to be holding a dagger and aiming to kill Caine.
It is never confirmed if she succeeded in stabbing Caine, and to be honest, considering how Caine is an assassin who stands close to John Wick in regard to skill, we doubt it will be that easy. With that in mind, we can easily see a spin-off of Akira trying to track down Caine and kill him once and for all. And after Caine, who knows, Akira may take a page out of John's book and go after The High Table.
For more Wick content, here is our John Wick 4 review, and guide to everyone who dies in John Wick 4. Or if you are after more characters, here are our break downs of who is Mr Nobody, and the Marquis in the new movie.