The John Wick 4 ending came as a huge surprise to all of us, seemingly bringing the John Wick franchise as we know it to an end. There are, of course, spoilers ahead for Wick 4, which is one of the best Keanu Reeves movies.
Long-time Wick director Chad Stahelski told Comic Book Movie that he was struggling with how to frame the climactic duel of one of 2023's biggest new movies and Wick's sacrifice during the John Wick 4 ending, until he decided that the best anime series could provide them with some inspiration.
Cowboy Bebop first aired in the late-1990s and, across 26 episodes, established itself as one of the great anime works with its Western-inspired story of bounty hunters aboard a spaceship.
For Stahelski, Cowboy Bebop really helped him to crack the ending, bringing four of the best action movies in years to a satisfying conclusion.
He said: "I think it was less than two months before we rolled camera that we were like: 'Oh! That's how we want it'. That's after I'd sent a bunch of location scouts to Paris and found Sacré Coeur. We liked the imagery of the church, what that meant and going down the stairs. I have this favorite anime Cowboy Bebop, where Spike Spiegel dies on the stairs, and Hajime Yatate is a huge influence for me, the director of Cowboy Bebop and the creator. So, that all kind of came together when I saw the location."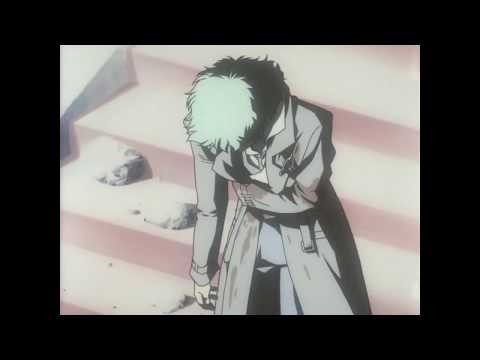 There's certainly a real visual flair to the conclusion of John Wick 4 and, given how inspired the John Wick movies have always been by Asian action cinema, it's not surprising that Stahelski chose to pay homage to one of the most iconic anime moments in history.
For more from the anime world, check out our picks for the best anime movies and everything we know about the new anime coming soon. We've also got guides to the best shounen anime of all time, and the Jujutsu Kaisen season 2 release schedule.
Meanwhile, you can get more of the best movies in and around the Wick-verse with our guides to the Ballerina release date and the best movies like John Wick. You can also find out about John Wick 4's alternate ending and the surprising inspiration behind the best John Wick 4 fight scene.