Even the best actors out there sometimes need a little inspiration, and that was something Jeff Bridges understood when he prepared for a role in what turned out to be one of the best Westerns of his career.
Bridges is intimately familiar with the genre, having starred in some of the best movies from the land of cowboy hats. He was nominated for Best Actor at the Oscars in 2011 for his lead role in the Coen Brothers' remake of True Grit.
A few years later, he returned to the Western for Hell or High Water. Penned by Yellowstone creator Taylor Sheridan, it followed two sibling bank robbers played by Chris Pine and Ben Foster, with Bridges as the Texas Ranger on their tails.
Bridges told The Wrap he looked to a real lawman with a formidable reputation for inspiration while getting into character on the set of one of the best drama movies of the last decade.
He said: "There was a wonderful ranger, a very notable Texas Ranger named Joaquin Jackson who was very close to me on the set. He's no longer with us. He passed away not very long ago. But man, just being with that guy really informed my character and I owe a lot of my success playing that character to him."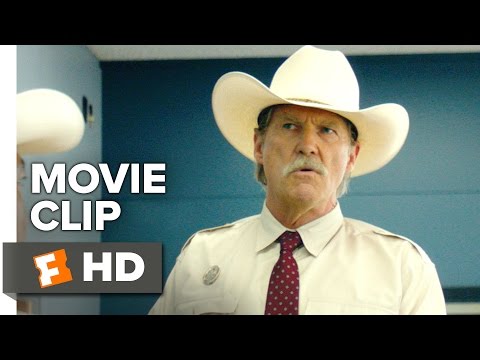 Jackson became a local legend due to his work as a law enforcer in Texas and, later in his life, he moved into the film industry as a consultant and cameo actor. For Jeff Bridges, he was clearly a huge influence, alongside Sheridan's own Texan expertise obviously.
Bridges said: "Taylor is from Texas and his cousin, Parnell McNamara, was a marshal going into retirement and I was able to talk to him. He helped me out a lot as well with forming the character."
While it might have been a thrill for Bridges, Sheridan is on record as saying he didn't enjoy his brief moment on screen with the acting legend. But, given what Sheridan has achieved as a writer with the expansive Yellowstone timeline, we'll forgive him for not enjoying acting very much.
For more Yellowstone, check out our guides to the 1923 season 2 release date, the Yellowstone 6666 release date, and the flagship Yellowstone season 5 part 2 release date. Alternatively, find out about the new movies heading to cinemas this year.