Taylor Sheridan has become the ultimate TV supremo, expanding the Yellowstone universe off the back of one of the best TV series of recent years. But before he put pen to paper on the first strands of the Yellowstone timeline, Sheridan was an actor and a movie screenwriter.
One of the best movies Sheridan put his name to was Hell or High Water, in which Chris Pine and Ben Foster played siblings carrying out bank robberies to keep their family ranch afloat.
Sheridan even appeared on screen in the movie, sharing a scene with a Texas Ranger played by acting legend Jeff Bridges. But despite the calibre of his scene partner, Sheridan couldn't have been unhappier with his job for the day.
"I can't stand acting," Sheridan revealed in a roundtable chat for The Hollywood Reporter. But surely he'd make an exception for a day in which he gets to share a cowboy-hatted scene with someone as incredible as Bridges? Well…
"There was a scene in [Hell Or High Water] where I wrote this monologue about the death of a way of life that this cowboy says and he rides up on a horse and [director] David Mackenzie goes: 'Congratulations buddy, we can't find anyone that can say the monologue and ride the horse, so get down here'.
"So I did and I'm in a scene with Jeff Bridges. It should be as an actor this great thing and I'm literally like: 'When are we done? I need to get back to the hotel and get home'."
Sheridan's distaste for acting must run deep. Before pivoting to a writing career, he appeared in TV series including Veronica Mars, CSI, and Sons of Anarchy. But since he penned one of the best thriller movies of the 2010s with Sicario, he has seldom appeared outside of his own projects.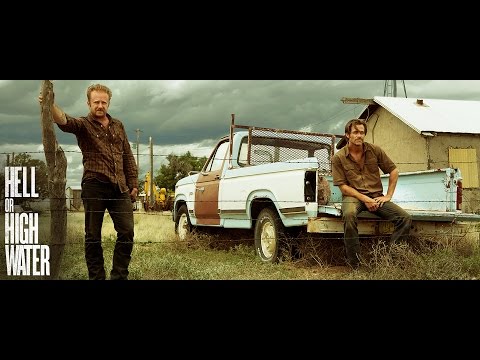 Sheridan has achieved true television dominance, with a number of projects for Paramount Plus. Find out what he's doing next with our guides to the 1923 season 2 release date, the Yellowstone 6666 release date, and the Mayor of Kingstown season 3 release date.
Alternatively, head on over to the big screen with our guide to the new movies coming this year. Or find out more about the Indiana Jones 5 release date and the Oppenheimer release date.