James Bond is a skilled guy. He can drive a car like nobody's business, chase down baddies, and use any fancy spy-tech without a hitch at short notice. But James Bond also a skilled gambler, a trait most notably shown in one the best spy movies, Casino Royale.
As one of the best action movies in the franchise, Casino Royale sees James Bond face off against poker player extraordinaire Le Chiffre, played by a new addition to the Indiana Jones cast, Mads Mikkelsen. Turns out, Mikkelson is a skilled poker player in his own right, and had something to say about his co-star's abilities.
"I've played a lot of poker since I was a kid, so the game was not new to me," Mikkelsen said. "The hands we are playing are insane. So if you're a poker player, you go 'what?'. We just wanted to make the nature of the betting believable. But the hands obviously had to be easily recognizable for an audience that doesn't play poker, so they were quite crazy hands."
"Everybody knew how to play poker around that table except for one: Daniel. He had no clue. He sucked. It was the worst thing ever that he of all people had to beat me and win all my money. It was like, 'this is wrong.' But I got him back with the rope, so that's good."
It might have stung that Craig had to win their on-screen battle, but maybe he deserves it. After all, his fake poker skills were enough to win James Bond an Aston Martin (a moment which you can relive in the below clip).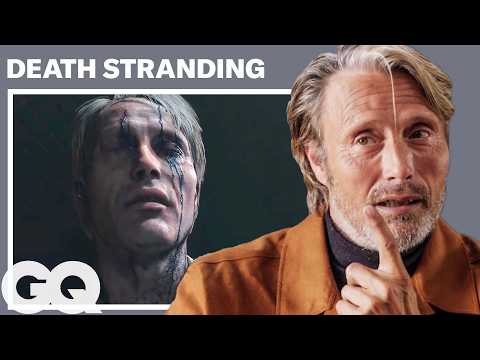 Of course, it was integral that Craig at least look like he could play poker, since Casino Royale is not the first time that the secret agent shows himself to be something of a gambler. In fact, he can be seen playing multiple games across the James Bond movies, including Baccarat in Dr. No, Craps in Diamonds are Forever, and, finally, Texas Hold'em in Casino Royale.
For all things 007, you can see who we think will be the next James Bond. You can also find out why the Tarantino James Bond movie never happened, as well as why Michael Bay has very on-brand beef with James Bond.
Plus, find out how to watch all the James Bond movies in order, and take a look at our list of the best movies of all time. (Don't forget about all the new movies coming out this year, too!)