There's no denying that James Bond is one of the biggest cinematic franchises in existence, and as such, both actors and directors have their eyes set on helming one of the beloved spy movies. However, what may shock even the biggest film fans is to learn that once upon a time, one of the best directors of this generation, Quentin Tarantino, had his eyes set on a 007 project.
During an interview with Deadline, Tarantino revealed how he wanted to direct a James Bond movie after the smash hit Pulp Fiction. According to the filmmaker, there was a time when Eon didn't own the rights to Casino Royale, and he had planned to make the agent flick his next big success – going so far as to collaborate with Miramax and reach out to Ian Fleming's estate in order to lock down the story rights.
However, as we all know, Tarantino's James Bond movie never came to be, and that is thanks to Barbara Broccoli and Eon Productions buying out the rights to Fleming's stories before the filmmaker could take a crack at the franchise.
Now, you may be wondering why Eon was so adamant about keeping Tarantino away from James Bond. Well, the filmmaker confirmed that it was because he didn't fit the franchise's typical tone of voice and that the production company was worried that he'd mess with their profitable franchise.
"I was always told very flattering versions of like, 'Look, we love Quentin, but we make a certain kind of movies, and unless we f*ck it up, we make a billion dollars every time we make that type of movie, OK? We don't want him to do it. Doesn't matter that it will still do good. It could f*ck up our billion-dollar thing,'" the filmmaker continued.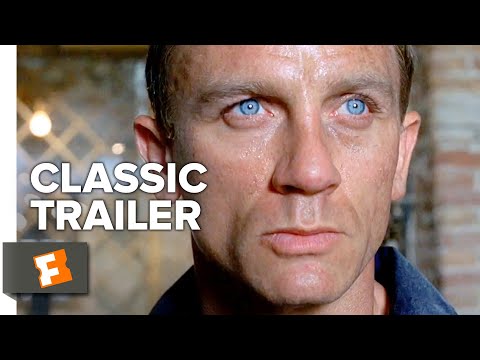 While it seems unlikely that Tarantino will direct the next James Bond movie, we can all still dream, right? And, if it is any consolation to fans, at least we can look forward to his work on one of the most exciting upcoming new movies, The Movie Critic.
For more top picks, here is our list of the best movies of all time and the best Quentin Tarantino movies that you can watch right now. Or, if you are after more thrills and missions, here are the best action movies ever made.