Who will be the next James Bond? In this mystery, it helps to take a look at who took up the 007 identity most recently. History can help us here.
And how long was Daniel Craig James Bond? Well, from the late 2000s movie Casino Royale to No Time to Die in 2021, Craig starred in some of the franchise's best spy movies.
That's an impressive 15 years, and if recent casting and roadmaps from other big money-makers like the Marvel Cinematic Universe are to be followed, we might be in for a younger Bond in the name of longevity. So, let's speculate who will be the next James Bond.
Who will be the next James Bond:
Idris Elba
Henry Cavill
Regé-Jean Page
Sam Heughan
Aaron Taylor-Johnson

Idris Elba
Luther himself, Idris Elba is one of the longest-standing Bond casting rumors. The role has lacked diversity, with only Lashana Lynch breaking that mold in the most recent action movies. Fans also appreciate his suave personality, acting chops, and, let's be real, how handsome he is.
Unfortunately, Craig lasted so long as Bond that Idris Elba's name has been thrown around for years, and we guess the actor is likely a little older than the studio wants. Additionally, Elba recently emphatically said he's not going to nab the role when asked about the Luther movie's middle finger to Bond. Although, some fans don't want to believe it! Including Tom Hanks, funnily enough, who recently said he likes him for it.

Henry Cavill
Henry Cavill is a slightly more recent casting rumor, with speculation increasing when the DCU Superman movies actor became unmoored after he was axed from James Gunn's new vision for DC movies, killed off in Mission Impossible 7, and left the Netflix series The Witcher.
Cavill walked away from the fantasy series on his own accord, and some people speculated it was either because he wanted to be all-in on Superman, or leaving himself open for a long Bond audition process. This wouldn't be the first time Cavill eyed this role, with him having lost out when he auditioned for Craig's part in 2006.
Cavill certainly has the action hero jaw and shoulders, but, like Elba, he is older than some of the people on this list, and has found himself without the franchise work that made him famous. Still, a viable option if you ask us, should the studio feel he's worth changing their quota for.

Regé-Jean Page
Bridgerton TV series breakout Regé-Jean Page, 34, fits the bill for Bond rather nicely. He's a fresh talent, who opted to untie himself from what could have been multiple seasons of Bridgerton, and has a polished vibe to him.
He's also in one of those car ads you see at the cinema, driving around silently in a beautifully tailored suit. If that's not Bond, we don't know what is. Some people are excited about this potential casting, while others may have been turned off by his involvement in the very underwhelming Netflix movie The Gray Man from The Russo Brothers.
The actor told Vanity Fair, "It's a conversation people are having, and it's terribly flattering that they're having it. I leave them to it."

Sam Heughan
Outlander's Sam Heughan flies a bit more under the radar, but the hunky actor has been in the mix for some time now, and season 8 will end the fantasy series. And with the Outlander season 7 release date not far off, Heughan will have calendar availability.
Heughan has a passionate fan base, is the face of a successful drama series, and is in incredible shape. Discounting him would be short-sighted.
Although, in The Digital Fix's Sam Heughan interview, he did say, "I'm not sure who started that rumor, but it's a nice one! I think all British actors, or any actor really, would love to play that part. It's no secret that I've talked about it, and that I auditioned for it years ago. But who knows, I have no idea. There's no truth to it at the moment."

Aaron Taylor-Johnson
We've saved the juiciest rumor for last, because as of early 2023, Taylor-Johnson is looking more and more like our next 007. According to Puck News, Johnson met with Bond producer Barbara Broccoli, and that meeting reportedly went well.
Taylor-Johnson is attached to the Marvel movie Kraven the Hunter, and recently acted alongside Brad Pitt in Bullet Train. Johnson is not surefire gold, box-office-wise, but he may make up for it in other areas.
Taylor-Johnson cleverly avoids rumours, but the actor is in his early 30s and his career is beginning to pick up speed. He fits the age range producer Michael G. Wilson has specified too, saying he wants someone over 30.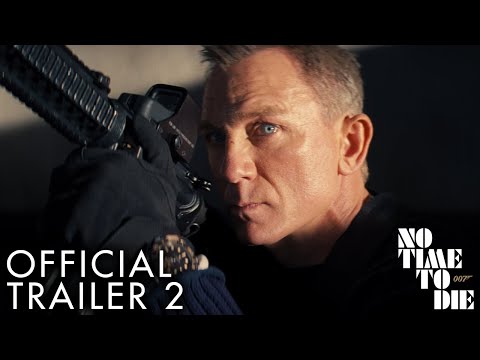 Those are our James Bond speculations, but as time for a new era of 007 draws nearer, we're sure other dark horses will emerge in this race, so check back with us.
Order a martini and sit down for the James Bond movies in order, see if any of the movies make it into our best movies of all time list, or see what new movies are coming soon.