It's probably not an over-exaggeration to say that Heath Ledger has become mostly known for one role. Need we even say what it is? Heath Ledger was one of the best actors of his time before he tragically passed away at the age of 28 years old. It's widely thought that, had his career continued, he would have gone on to make the best movies and reach levels of stardom unseen before.
It goes without saying that his role in one of the greatest Christopher Nolan movies, The Dark Knight, is one that has come to symbolize his acting abilities. He's the best Joker actor, without question. His work in the superhero movie created one of the best movie villains ever seen, and everyone who's played the Clown Prince of Crime since has had a high bar to reach.
But there are so many other incredible works in his filmography that are worth celebrating. For one, the heart-breaking drama movie Brokeback Mountain. There's also the adorable rom-com 10 Things I Hate About You. But let's not forget his most underrated role to date: A Knight's Tale.
A Knight's Tale is a historical movie that combines the best drama and best comedy movie tropes to give us a clever genre mix. Taking place during medieval times, A Knight's Tale examines the sheer frenzy that surrounded the sport of jousting, and treats it like a sports movie set in a time gone by.
The movie takes its name from Canterbury Tales by Chaucer, and also utilizes plot points from Chaucer's work.
Ledger plays William Thatcher, a young, penniless squire who secretly takes the place of a knight, his master, in a joust after he passes away. It turns out that William is a skilled jouster, and he and his friends develop a secret identity and work their way up through the grandest tournaments in the country.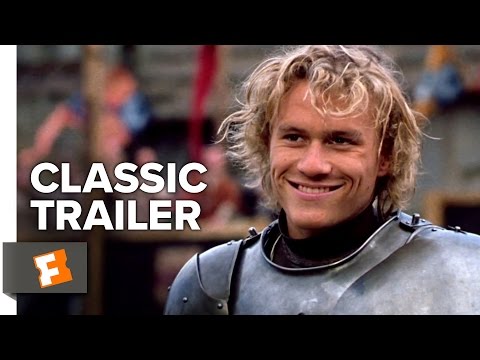 A Knight's Tale puts plenty of innovative twists on what is a classic historical move. In order to convey the hype and fandom that surrounded the sport at the time, they used modern day music, such as Queen and David Bowie, to make the time period more relatable for contemporary audiences. It's a great technique, and resulted in a banging soundtrack.
At the time, the movie received mixed reviews and, while it wasn't a box office bomb, it didn't exactly make financial records, either. Critics argued that the movie was predictable at times, and didn't prove itself differently enough from other underdog movies of its kind. However, we disagree.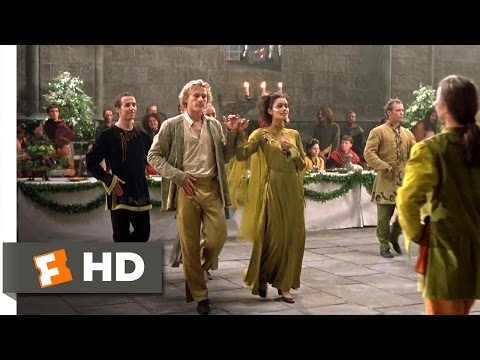 Not only is A Knight's Tale a thrilling and well-crafted 'sports movie', but it does also prove itself as a strong comedy. The supporting cast (which includes Mark Addy, Rufus Sewell, Paul Bettany, and Alan Tudyk) bring a levity and charm to the movie that elevates the thrilling action sequences. It's also a stellar Ledger performance, since his puppy-dog expression and earnestness make him the perfect character to root for.
You'll need to see it for yourself, but be warned: it's soon leaving one of the best streaming services. Right now, you can watch A Knight's Tale on Netflix, but come August 31, it'll cease to exist as one of the best Netflix movies. After this, you'll have to rent or buy it on Amazon Prime.
Check out some other hidden gems with our list of the best 2000s movies and best movies of all time. You can also check out the best directors, and get to know all the Batman movies in order. Plus, see what's to come for Gotham's greatest villain with the Joker 2 release date and The Batman 2 release date. We've also got a feature on why Michael Keaton is the best Batman. Don't miss all the new movies coming soon, too!