What is GT Academy in Gran Turismo? The Gran Turismo movie begins in earnest when Jann enters the GT competition and earns a spot at GT Academy, headed by Danny Moore (Orlando Bloom).
But for those who aren't familiar with the history of Gran Turismo, GT Academy may not sound a little nonsensical. But it's clearly important since the majority of the Gran Turismo cast makes up the young people who won spots in the academy, and it seems to be the driving force (ha) of the sports movie.
So, what is the GT Academy in Gran Turismo, and was it a real thing? Read on for everything you need to know about the gamer's dream coming to life.
What is GT Academy in Gran Turismo?
GT Academy was a competition started by Nissan that would give Gran Turismo gamers the opportunity to train and race as professional race car drivers.
This was, in fact, a legitimate competition that was held over the years. It was also partly a reality TV series. It all began back in 2006, when Darren Cox (a former Nissan executive), came up with the idea for a competition that would allow racing gamers from around the world to become bona fide pro drivers.
A miniature event was held in 2006 in which gamers competed both in the game and on a real-life track for a prize. Cox saw that the speed the gamers were achieving was astonishing, and came up with the idea of a 'Gamer to Racer' program.
In 2008, GT Academy was born. It was a joint venture between Sony and Nissan and was, of course, named after the game that inspired it. In the first year of the competition, Spain's Lucas Ordóñez won. He was later enlisted by Nissan to be part of their racing team.
In order to qualify, you'd have to make it through four rounds. One: you'd have to play a Gran Turismo game. Players would sign into the competition via an automatic update, and compete against each other to win the fastest time.
Round two would involve a real-life racing portion, in which the gamers would test in genuine Nissan racing cars. This would also involve personality tests and fitness tests. Finally, round three would involve 'Race Camp', which was a week-long selection process that involved mentoring and progressive elimination from the competition.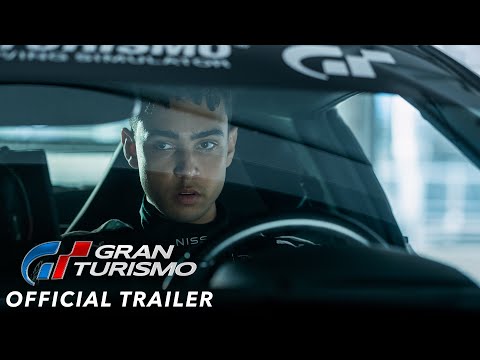 Finally, the final round meant that the GT Academy winners were invited to take part in the Driver Development program, which was when they could train for two to four months in order to qualify for an International Racing Licence.
Gran Turismo is based on Jann Mardenborough's experience in GT Academy. Across the years, the academy ran from 2008 to 2016, when it ended.
Find out everything you need to know about the Gran Turismo true story, as well as the Gran Turismo ending explained, and see what we thought of the new movie with our Gran Turismo review. You can also check out our interview with the Gran Turismo cast to see what we learned.
What's more, we've got lists of all the new movies still to come in 2023, as well as our list of the best movies of all time. You can also get the lowdown on the Dune 2 release date for more big-screen spectacles.