Who's in the Gran Turismo cast? The sports drama about PlayStation gamers training to drive real cars on actual tracks delivers high-octane action and boasts a couple of huge stars.
Gran Turismo is one of 2023's new movies, and the latest on-screen project inspired by a video game from Sony. With the studio hopeful it'll be regarded as one of the best movies based on a true story in recent years, let's see who the stars are.
With names from the likes of the Stranger Things cast, here are the names featured both on and off the track in the Gran Turismo cast.
The main Gran Turismo cast list:
Archie Madekwe as Jann Mardenborough
David Harbour as Jack Salter
Orlando Bloom as Danny Moore
Darren Barnet as Matty Davis
Djimon Hounsou as Steve Mardenborough
Geri Horner as Lesley Mardenborough
Daniel Puig as Cai Mardenborough
Josha Stradowski as Nicholas Capa
Emelia Hartford as Leah Vega
Archie Madekwe as Jann Mardenborough
Archie Madekwe leads the Gran Turismo cast as Jann Mardenborough, an aspiring teenage driver who wants more from his life. A competitive GT player, Archie is invited to the big leagues for an experiment to see if his controller skills can translate to hitting apexes on real race tracks.
Madekwe, after a number of smaller roles over the years (notably See and Midsommar), is having a very exciting moment in his career. Not only is this his biggest film to date, but his name is on the call sheet of Emerald Fennell's Saltburn, Netflix's Heart of Stone, Beau is Afraid, and indie film, For people in trouble, alongside Emma D'Arcy. In 2017, he was named a Screen International Star of Tomorrow.
David Harbour as Jack Salter
David Harbour is one of Gran Turismo's two big names, and he portrays Jack Salter who, after some convincing, takes on training young Jann. He's a tough character but ultimately is won over and believes Jann has real potential as a driver outside of the digital realm, turning him into an athlete.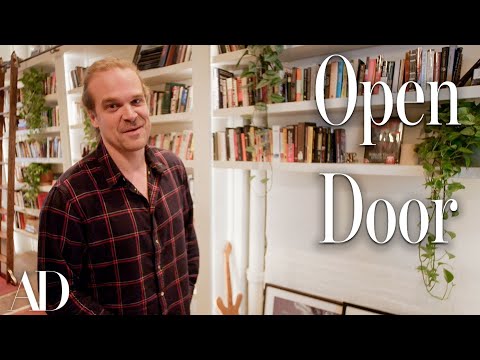 Most readers will recognize Harbour from his role in Stranger Things as the reluctant chief and father figure, Hopper. Harbour also starred in the short-lived Hellboy reboot as the titular red devil and went viral when he did a tour of his New York loft with Architectural Digest. The more you know! He's a part of the Marvel Cinematic Universe post-Black Widow, too, and we'll next see him when the Thunderbolts release date arrives.
Orlando Bloom as Danny Moore
Orlando Bloom's Danny Moore is based on the real GT Academy founder Darren Cox, and this whole wild idea is his dream. He believes he can innovate with the program, and relishes the challenge alongside the grumpier Jack. If it weren't for his vision, Jann wouldn't get the opportunity he does.
The man he first knew as his father (it's a long story) Harry Bloom, was a big-name political activist who fought for civil rights in South Africa, and Bloom first got interested in the arts during his time at school. His star went on the rise when he played Legolas in The Lord of the Rings movies and later in The Hobbit prequels. He went on to join another successful franchise with Pirates of the Caribbean as Will Turner, too. More recently, Bloom was in Carnival Row, a show that ran from 2019-2023.
Darren Barnet as Matty Davis
Darren Barnet brings Matty Davis to life, an accomplished GT Academy driver who is threatened by Jann's new success. He's a little more polished than Jann, but his racing skills ultimately can't compete with our protagonist, whose skills in the game allow him to best Matty in the final round of the academy.
Barnet is most known for his work in the teen series Never Have I Ever on Netflix, where he plays Paxton Hall-Yoshida, but he was also in the sweet rom-com Love Hard in 2021 and the less-sweet American Pie: Girls' Rules in 2020. Additionally, you may recognize him if you're a fan of This is Us: he played a young version of Jack in a 2017 guest spot.
Djimon Hounsou as Steve Mardenborough
Djimon Hounsou stars as Jann's father, Steve. He struggles with not seeing the value in his son's time on his PlayStation and initially believes Jann needs to be more realistic. He, does, however, try to instill a sense of self-belief in his family.
Hounsou is a reliable actor who has appeared briefly in the Guardians of the Galaxy cast, starred as the Wizard in the Shazam! movies, and excitingly is among the names in Zack Snyder's Rebel Moon. Outside of franchise work, he's had a long and impressive career. We can guarantee you've seen him somewhere if you love movies and TV as much as we do. He's also a very capable voice actor, so if you've not seen him, you've heard him.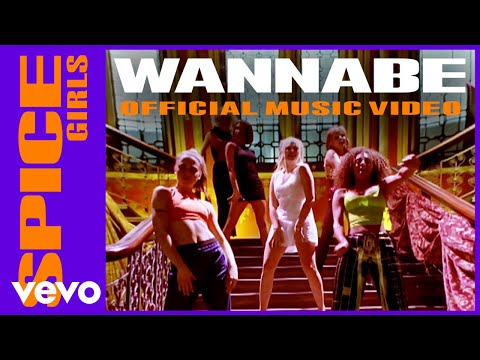 Geri Horner as Lesley Mardenborough
Geri Horner joins Gran Turismo as Lesley, Jann's mother and Steve's wife.
You might be wondering what an ex-Spice Girl is doing in a sports movie, but Ginger Spice is actually not far removed from the world of motorsport at all. She is, of course, a massive success in her own right with her music career (and was in the Spice Girls movie), but she also is tangentially connected to Formula 1, often visiting the paddock and appearing in the docuseries Drive to Survive due to her husband Christian Horner's position as Red Bull Racing's Team Principal.
Daniel Puig as Coby Mardenborough
Daniel Puig is another member of the Mardenborough household, Jann's brother. We saw him in early footage sitting down at a tense diner with the family.
Puig is mainly known for his time in the CW TV series Naomi as Nathan as well as a couple of short film credits: The Bar and Countdown. Puig is one of the performers we expect to see more from in future years since the Gran Turismo release date kicked things off for him.
Josha Stradowski as Nicholas Capa
Josha Stradowski plays Nicholas Capa, a rival driver (real, not videogame) who has resentment towards the GT Academy drivers, getting his elbows out on track with them and being generally antagonistic. Nicholas represents the difficulty of the gamers being taken seriously.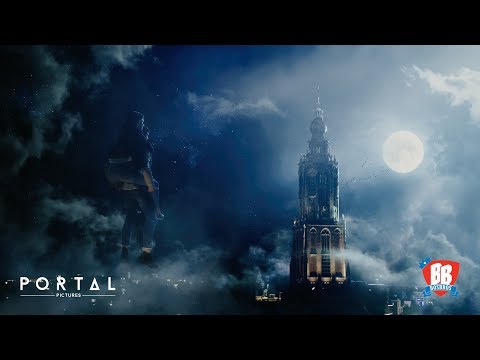 Stradowski is in Amazon Prime Video's hit series The Wheel of Time, which has opened lots of doors, we're sure. The Dutch actor has also appeared in Just Friends in 2018, air-force series High-Flyers, and a short film out of the Netherlands called I Can Fly (which you can watch above, as it's been made available on YouTube). He started out guesting on shows like Criminal Minds, but we expect him to be on the front of posters for the foreseeable future.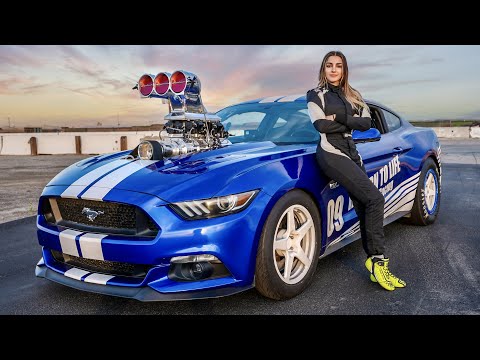 Emelia Hartford as Leah Vega
Emelia Hartford is a race car driver, internet personality, host, and actor. She is most known for building one of the world's fastest custom Corvette C8s and for her vehicle customization YouTube channel, which she began in 2017. She portrays Leah Vega, one of the other Academy drivers who are in the running to have a chance at racing for real.
Makes sense that she's in this, then! She's not a stranger to acting, with multiple credits such as A California Christmas. This is her first major role in a big movie, though. We have to move on from talking about her because we're starting to feel very uncool in comparison.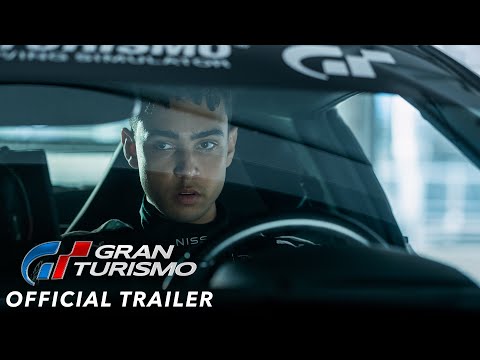 Everyone in the Gran Turismo cast
The Gran Turismo movie cast features plenty of other names you might recognize too, away from the big players. Here, we've listed absolutely everyone in the movie, from the main cast stars to all those playing supporting roles.
Everyone in the Gran Turismo cast:
Archie Madekwe as Jann Mardenborough
Orlando Bloom as Danny Moore
Darren Barnet as Matty Davis
Djimon Hounsou as Steve Mardenborough
Geri Halliwell as Lesley Mardenborough
Daniel Puig as Cai Mardenborough
Josha Stradowski as Nicholas Capa
Takehiro Hira as Kazunori Yamauchi
Pepe Barroso as Antonio Cruz
Niall McShea as Frederik Schulin
Thomas Kretschmann as Patrice Capa
Akie Kotabe as Akira Akiba
Sadao Ueda as Skeptical Nissan Board Member
Wai Wong as Senior Nissan Executive
Jamie Kenna as Jack Man Jones
Royce Cronin as Capa Team Leader
Harki Bhambra as Avi Bhatt
Emelia Hartford as Leah Vega
Lindsay Pattison as Chloe McCormick
Mariano González as Henry Evas
Maximilian Mundt as Klaus Hoffman
Sang Heon Lee as Joo-Hwan Lee
Théo Christine as Marcel Durand
Joanne Heywood as Clothing Customer
Cavan Jones as Kid Playing at Gamer Cafe
Lloyd Meredith as Percy
Hannah Hornsby as Audrey's Friend
Bence Bauer as Bonfire Guy
Ciarán Joyce as Ciaran Cochrane
John Carter as James Wallace
Niki Faulkner as Instructor
Rina Saitoa s Kaz's Translator
Peter Lundie as Race Coordinator GT Academy
Andrea Vasiliou as Dubai Racing Fan
Yoojin Lee as Dubai Racing Fan
Matthew Hirsch as Race Marshall, Le Mans
Jacques Jouffret as Race Official, Le Mans
Eszter Zavaros as Female Chef
Daijiro Yoshihara as Nissan Corporate Driver, Japan
Maya Murofushi as Nissan Desk Clerk
Bianca Bardoe as Germany Reporter
Selin Çuhadaroglu as Sarah Eaton
Hadia Tarek Mohamed Elsayed Sadek Ghaleb as Dubai Reporter
Kal Sabir as Dubai Reporter
Szilvia Mayer-Bizek as Realtor
Richard Cambridge as Felix
Daichi Usui as Polyphony Employee, Japan
Kuwayma Atsushi as Polyphony Employee, Japan
Ayano Yamamoto as Nissan Executive Translator
David Perel as Other Capa Driver
Aida Ippei as Race Car Passenger
Fred North as Helicopter Pilot, GT Academy
Mike Chen as Race Commentator
Becs Williams as Race Commentator
Gary Paffett as Race Commentator
Nick Fellows as Race Commentator
Hal Ridge as Race Commentator
Andi Gröbl as Race Commentator
Khaldoun Younes as Race Commentator
Frederic Vigo as Race Commentator
Will Buxton as Race Commentator (voice)
Nikhil Parmar as Persol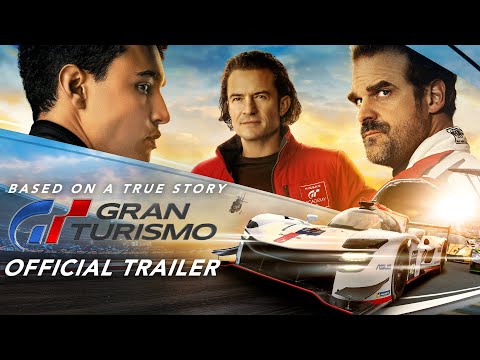 That's everyone in the Gran Turismo cast! For more deep dives on the projects these actors are in, check out the Stranger Things season 5 release date and The Wheel of Time season 2 release date. We've also got the lowdown on other Sony adaptations with The Last of Us cast list as well as a report on the God of War The Rock rumor. And if you're looking for superlatives, we also chose our 101 best movies of all time.