How does Gran Turismo end? Although the new movie is based on a true story, you may need a refresher as to what went down during the final race. With plenty of high-speed racers, it may have been a little tricky for non-Gran Turismo fans to keep track of who's who and what's what.
Gran Turismo is the latest in 2023's slate of new movies, and for some gamers, they may hope that it turns out to be one of the best thriller movies of the year. You can take a look at our Gran Turismo review to find out what we thought, but for now, we're here to give you the intel on what happens during the final scene.
Read ahead to find out exactly what happened to Jan, Jack, and Danny in their grand scheme to prove that GT gamers are just as capable as professional racers, and get all the thrills you need with our Gran Turismo ending explained.
How does Gran Turismo end?
Gran Turismo ends with Jann competing in the 24 Hours of Le Mans race and placing third, overcoming his post-accident fears and proving the value of the GT Academy.
The final act of Gran Turismo all hinges on Jann's trauma from his horrific accident in an earlier race. After learning that the collision killed a spectator, Jann is riddled with guilt. However, he meets up with Danny and Jack, who tell him that, officially, he won't be blamed since the whole event was a freak accident.
Danny reveals that the other racers are petitioning to have his racing license revoked and that they don't want him competing. Danny's entire GT Academy pitch relies on Jann succeeding in the racing world, so he comes up with a plan to get things back on track.
In order to prove the viability of the academy and to prove the other professional racers wrong, he tells Jann that he must compete in the 24 Hours of Le Mans. (In case you hadn't guessed by the name, this particular race is an endurance event that involves drivers racing for 24 hours straight.)
Jack is hesitant to let Jann compete since he knows how grueling this particular track and challenge is. However, Jann assures him that he can get through it with Jack's help. The two submit to the idea of competing, and Jack helps him train for the race. Since the race is so lengthy, Jann needs to split the driving into parts, so Jack brings in two of the other GT Academy, including Jann's previous rival, Matty, to assist.
Jumping ahead to the 24 Hours of Le Mans track, Jann is listening to his music to try and calm his nerves. When he's in his trailer, his father walks in. The two share an emotional moment as Jan's father tells him that he believes in him and that he's proud. The two men embrace and it's clear that they're now on the same page about Jann's dreams.
Elsewhere, Jann's new girlfriend Audrey enters the GT VIP room, where the ex-GT Academy members are sitting to watch the race. Jann's mother and brother are also there, meaning that everyone has turned out to watch what is set up to be the most important race of his life.
The race begins, and throughout the 24 hours, Jann switches with his teammates so that they can race across the day and night. It's incredibly taxing on everyone, including Jack and Danny behind the scenes. In a dangerous twist, it also begins to rain, meaning that the track has become even more treacherous. Thankfully, Jann and his teammates manage to avoid crashing.
They manage to maintain a good position in the race throughout, but as the night turns back into day, Jann's teammate begins to grow tired and is losing momentum. Jann taps in and is determined to finish out the race on a high. He manages to overtake several positions by riding outside the race line like we saw him do in the game earlier on. Eventually, he comes in third, meaning that he places in the race and is able to stand on the podium.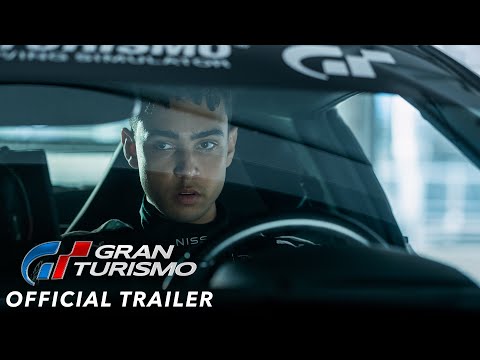 He and his teammates accept their trophy and spray champagne, celebrating their win and what it means for the entire GT endeavor. The movie then ends with a brief montage of the real Jann Mardenborough, and we're told that he did all his own driving stunts for the movie.
That's the Gran Turismo ending explained! For more, take a look at the Gran Turismo cast and the Gran Turismo post-credit scene. You can also check out our Meg 2 review and our Mission Impossible 7 review to see what we thought of the other biggest action movies of 2023.
Plus, you can see what's to come with the Dune 2 release date and Blue Beetle release date, and take a look at our list of the best movies of all time. And, if you're into racing, check out all the best sports movies to watch now.