God of War is getting a TV series, which is good news for fans of the God of War games who after The Last of Us and Super Mario feel we've broken the adaptation curse.
But ahead of the series' release date, as well as the Horizon Zero Dawn and Gran Turismo series in the works, there have been some casting rumors the 2018 game's director wants to clear up.
We have no idea whether it was new movies like Fast and Furious 10 or the news of the Disney live-action remake of Moana, but Dwayne Johnson, previously known as The Rock, of the Fast and Furious cast (and much, much more) has been on some people's minds when it comes to the main character, Kratos.
He's a common name thrown around for pretty much every beefy role circulating, but the rumors are way off according to Cory Barlog, the creative director of video game development at Santa Monica Studio who is also attached to the series.
Responding to a TMZ-sourced 'trust me bro' report on social media which claimed Johnson was in the running, Balrog said "I have literally never heard anything about this."
This is no surprise considering the show is in early development with Sony and Amazon Prime. The project is just one of many in an era of PlayStation titles coming to the small screen. The Last of Us, the Horizon franchise, and the recent God of War games were all platform exclusives that were highly lauded and had huge budgets.
A couple of years ago, this news may have scared even the most easily pleased of fans, but perhaps in a post-Ellie and Joel world, there's good reason to get your hopes up.
The series will reportedly follow the events of the 2018 game: Kratos, residing in the realm of Midgard, embarks on a quest with his son, Atreus, to spread the ashes of his dead wife on the highest mountain in all of the Nine Realms. Check out the story trailer below if you're not much into games.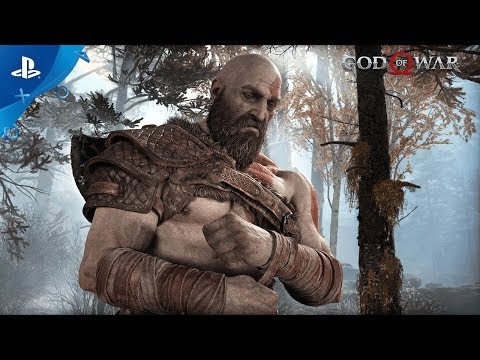 Until we know more, check out The Last of Us season 2 release date and our choices for the best TV series of all time. We also have guides on the best Dwayne Johnson movies and the best video game movies.