Is Cipher a villain in Fast X? Charlize Theron has become one of the most memorable parts of the Fast and Furious world since she made her debut in 2017 as the primary villain in The Fate of the Furious.
Cipher is one of the best movie villains the franchise has ever produced, serving ruthless evil in the eighth movie by ordering the murder of the mother of Dom's child and then manipulating her way into a position of power again by the end of Fast and Furious 9. With the Fast and Furious 10 release date now upon us, she's back again.
But what are her motivations in the new movie? Is she as evil as she has been in the other Fast and Furious movies, or has she done what many baddies before her have done and become a part of Dom Toretto's family? Is Cipher a villain in Fast X?
Is Cipher a villain in Fast X?
Cipher might not be a good guy, but finds herself on the same side as Dom Toretto and his family in Fast X, as she is targeted by ultra-villain Dante Reyes.
The first act of Fast X sees a battered Cipher arrive at Dom's house, even though he is still very keen on killing her to avenge Elena. She makes it clear that she wouldn't be there unless it was important, pointing out that "the enemy of my enemy is you".
It turns out that Dante Reyes (Jason Momoa) mounted an attack on Cipher's facility to steal some tech to help him in his crusade against Dom. When Dante turned her own goons against her, she only just managed to fight her way out and avoid being killed.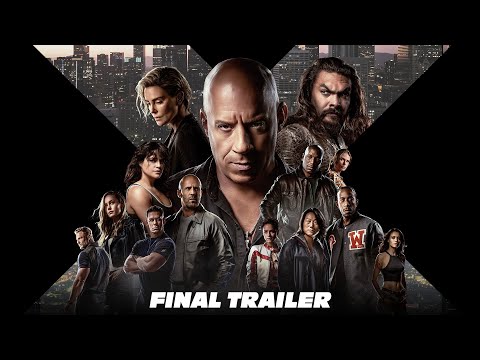 Later in the movie, we discover that Cipher is being held at the same black site as Letty (Michelle Rodriguez). They're both captives of the increasingly villainous Agency, and there's no love lost between them. While it seems like they're going to work together to escape, Letty decides to fight instead, and they have a pretty hellacious brawl.
When Letty escapes on her own and discovers the facility is in the middle of Antarctica, she returns to Cipher, and they escape using the former villain's plan. It's ambitious and involves a surprise return for one of the best Fast and Furious characters, as we revealed in our Fast X ending explained.
So it's fair to say that Cipher is now in a very different place ahead of Fast and Furious 11. Take a look at our Fast X review to see what we thought of the new movie and find out more about the franchise as we explain how Tommy Lee Jones in Fast and Furious would've changed cinema.
We've also got up-to-date information on the most exciting new movies, including the Mission Impossible 7 release date and the Oppenheimer release date.