Is Gal Gadot in Fast and Furious 10? The revolving door of characters in the Fast and Furious franchise continues to spin, and often death isn't any sort of barrier to people showing up again.
The newest movie in the Fast and Furious franchise arrived this week. Yes, that's right, the Fast and Furious 10 release date is upon us, and it's got all our favourite Fast and Furious characters teaming up against one of the best movie villains the series has produced. Yup, Jason Momoa's Dante Reyes is a very bad boy indeed. Check out our Fast X review for more on him.
But the increasingly huge Fast and Furious cast provides big opportunities for surprise cameos, and so many will be wondering: is Gal Gadot in Fast and Furious 10? It's improbable for an obvious reason, but death – as we said earlier – is far from the end when it comes to one of the best action movie franchises in Hollywood.
Is Gal Gadot in Fast and Furious 10?
Yes, Gal Gadot makes a brief appearance at the very end of Fast and Furious 10.
This cameo had been rumoured online for several years, but that didn't make it any less of a surprise. Gadot's character, Gisele Yashar, died during the events of Fast and Furious 6. She fell to her death on the world's longest runway while shooting a goon who was about to attack her partner, Han.
Death is seldom permanent in the world of Fast and Furious, and that's certainly the case for Gisele. She pops up at the very end of Fast and Furious 10, arriving in a submarine to save Letty and Cipher – find out if she's still a villain in our guide – from an Antarctic black site.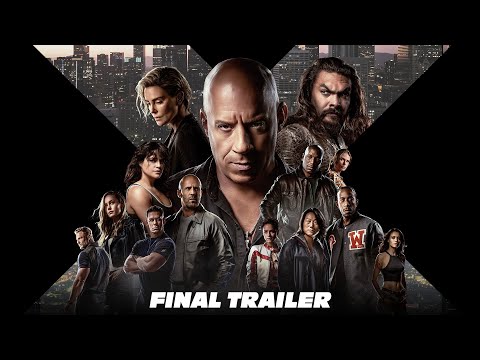 It's not clear what role she's going to play in Fast and Furious 11, but it has been revealed in previous Fast and Furious movies that Gisele had some sort of connection to Mr Nobody and the Agency. That could well be important going forward.
For more detail on how the latest Fast and Furious movie concludes, check out our Fast X ending explained and our guide to everyone who dies in Fast X.
We've also got our list of the best movies of all time, as well as in-depth looks at some of the new movies we can't wait to see. You can also find out more about the Dune 2 release date and The Equalizer 3 release date here.