It's impossible to imagine the Fast and Furious movies without Vin Diesel. And as we get nearer to the Fast and Furious 10 release date, there's no bigger cheerleader for this action movie world than the man behind racer, family man, and Corona enthusiast Dom Toretto.
But there was, of course, a time before Vin Diesel played one of the best Fast and Furious characters. Indeed, the likes of Timothy Olyphant were famously considered for his role ahead of the 2001 thriller movie going in front of cameras.
According to the man himself, there was one particular moment in the initial plan for the new movie that convinced him to hop aboard and join the Fast and Furious cast.
In a retrospective about the first movie over at Entertainment Weekly, Diesel explained a revelatory conversation he had with director Rob Cohen. "Before I got the script, Rob described to me the scene of the camera going through my eyes and into the car and then the engine, merging man and machine. That image made me go: 'That's insane — I'm all in'."
Diesel had something of a wobble when he was confronted by the actual script, but he worked with co-writer – and future DC movie director – David Ayer on punching up the story.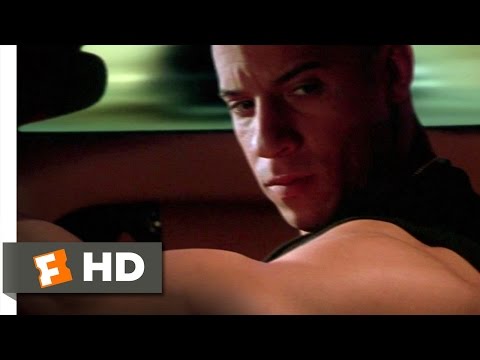 The actor said he "felt validated and heard" when he was given the opportunity to offer his notes on that script, which helped to get him over the line.
Who would've imagined that he'd be driving cars between skyscrapers 20 years later? Hollywood comes at you fast, and if you're lucky it brings box office dollars with it.
The upcoming Fast and Furious movie is one of the most exciting movies heading to cinema screens this year. We've also got you covered on many of the other 2023 movies worth preparing for, including the John Wick 4 release date, The Meg 2 release date, and the Oppenheimer release date.