When it comes to Fast and Furious, it's pretty hard to cherry-pick our favourite scene. Between drifting through the streets of Tokyo, or literally dropping out of the sky from a plane in cars, the Fast and Furious characters have never stopped…well, being fast and furious.
Fans would argue that it's become one of the best action movies of all time, and it's turned into a franchise with a powerful following. Ever since it came racing onto our screens in 2001, there have been an onslaught of sequels, it's become something of a task to try and keep track of just how many Fast and Furious movies there actually are.
And now, we even have a Fast and Furious 10 release date, which means there'll be even more nail-biting sequences to choose from.
But for one of the franchise's stars, it's not a hard question at all. In fact, they've not only let us on on their favourite scene, but their favourite instalment in the entire series.
In an Instagram post, Ludacris, who plays Tej in the movies, proclaimed that his favourite film in the Fast and Furious catalogue is 2011's Fast Five.
"My favourite movie in the Fast Franchise is Fast Five," he wrote, before going on to unveil his scene of choice.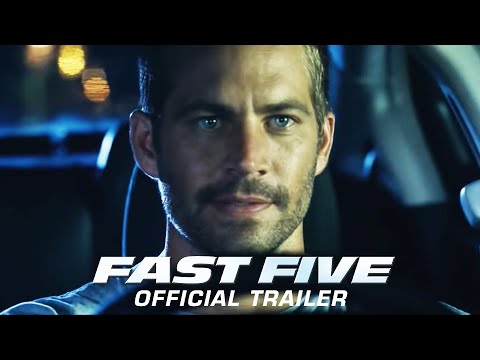 "Best scene is the team stealing the bank vault containing 100 MILLION DOLLARS and using it as a battle ram against the ops!"
Of course, he's referring to the wild chase scene that takes place, in which Dom and Brian drag the hoisted bank vault through town, and after being approached by police cars, catapult the vault forward to cause a police car pile up. (Ouch.)
It's a pretty good scene that left audiences feeling revved up, and since Ludacris has been appearing in the four-wheeled franchise since the sequel 2 Fast 2 Furious in 2003, we'll have to consider him the authority on this one.
If you're looking for more explosive car chases and impressive automobile antics, why not check out our guide on how to watch the Fast and Furious movies in order? Or if good old-fashioned edge-of-your-seat stunt work is your thing, then get familiar with the new Mission Impossible 7 release date.
Can't wait for the new Fast and Furious movie? Be sure and check out some of the other brilliant films due to hit our screens this year in our list of new movies 2023, which includes the likes of Scream 6 and John Wick 4.