Who is in the Scream 6 cast? The creative team behind Scream 5 is returned for another new chapter in the meta-horror franchise. That means co-directors Matt Bettinelli-Olpin and Tyler Gillett, as well as writers James Vanderbilt and Guy Busick, are responsible for bringing Ghostface back to the big screen once again.
But Scream 5 ended in a pretty conclusive way, with Gale and Sidney agreeing not to publish anything about this new wave of murders so that the legacy of Billy Loomis and Stu Macher will be finally put to rest. So what happens in this new horror movie?
Well, to answer that particular question, we've gone through everything surrounding Scream 6's release. We summarise the plot, who's in the new Scream cast, and the slasher movie's reception. So here's everything we know about the Scream 6 cast. Warning, minor spoilers for the Scream movies ahead.
Who is in the Scream 6 cast?
Melissa Barrera, Jenna Ortega, Mason Gooding, and Jasmin Savoy Brown lead the Scream 6 cast. They're joined by newcomers Jack Champion, Liana Liberato, Devyn Nekoda and Josh Segarra.
Hayden Panettiere returned to the franchise for Scream 6. The actor is reprised her role as Kirby Reed from the 2011 horror movie, Scream 4.
Neither Jack Quaid and Mason Gooding returned as they both came down with an unfortunate case of being dead at the end of Scream 2022. Similarly, David Arquette finally ran out of luck in the last movie, meeting his end at the end of Ghostface's knife. Sadly, no flashback appearance either
The Scream 6 cast list is:
Melissa Barrera as Sam Carpenter
Jasmin Savoy Brown
Jack Champion as Ethan Landry
Henry Czerny as Dr Christopher Stone
Mason Gooding as Chad Meeks-Martin
Liana Liberato as Quinn Bailey
Dermot Mulroney as Wayne Bailey
Devyn Nekoda as Anika Kayoko
Jenna Ortega as Tara Carpenter
Tony Revolori as Jason Carvey
Josh Segarra as Danny Brackett
Samara Weaving as Laura Crane
Hayden Panettiere as Kirby Reed
Thomas Cadrot as Brooks
Skeet Ulrich as Billy Loomis
Is there a Scream 6 trailer?
The trailer for Scream 6 dropped in December 2022. The new teaser revealed that Ghostface has taken to the big city, and we couldn't be more excited about the new setting!
Check out the trailer for Scream 6 below: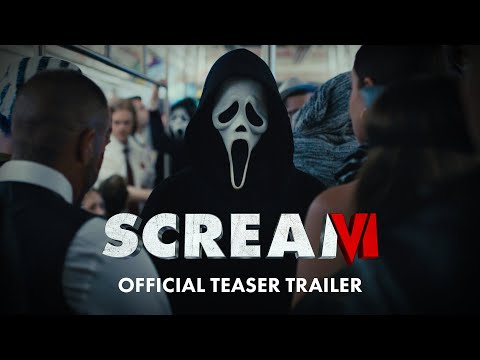 A second full-length teaser dropped on January 19, 2023, which teased a new type of Ghostface. Is he supernatural now? Mercifully, no.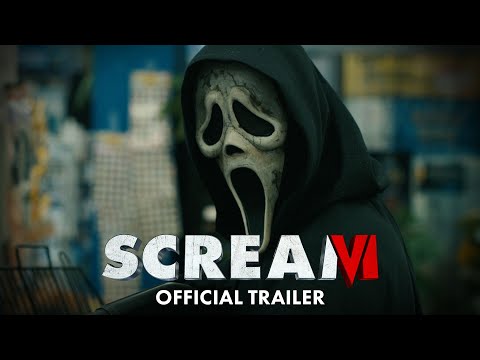 What is Scream 6 about?
In Scream 6, Sam is hunted by a new Ghostface while in college in New York City. She's joined by Mindy, Chad, Tara, and some roommates in navigating the sick killer's desire for their blood.
They navigate the perils of being in a soft rebooted legacy sequel, where the rules dictate any of them could die – or be the murderer. As Scream evolves away from Woodsboro, each Ghostface brings another wrinkle of terror, and this entry is no exception.
Scream 6 release date and reviews?
Scream 6 came out on March 10, 2023. The latest installment of the beloved franchise kept fans enthralled. You can read how in our Scream 6 review here.
On Rotten Tomatoes Scream 6 has garnered a healthy 76%, and at the box office the film managed to bring in over $188 million. All of this suggests the Scream 7 release date might arrive sooner rather than later.
And that is everything we know about Scream 6! For more horror reboots, here is our guide to the best ghost movies of all time. We also have a guide breaking down the best new movies 2023 has to offer.