Is there a DeLorean in Fast X? The only thing that's as important as family in the Fast and Furious movies is the cars. These characters are very meticulous in the vehicles they choose, particularly given they're going to ask them to do things that nobody would ever expect their car to do in the real world.
With the Fast and Furious 10 release date comes a whole new range of four-wheeled monsters, with the cars driven by Jason Momoa and Vin Diesel among those wowing audiences. The Fast and Furious movies are a great showcase for car porn, and there's one big surprise among the vehicles.
Synonymous with one of the best time travel movies of all time, DeLorean is immediately a recognisable name in the car world. But, away from the Back to the Future movies, the company has continued to innovate. So is there a DeLorean in Fast X, and which Fast and Furious character is behind the wheel?
Is there a Delorean in Fast X?
Yes, there is a prototype electric DeLorean in Fast X, driven by Charlize Theron's character: Cipher.
The DeLorean only appears on screen for a few seconds. Or, in other words, it's there just long enough for you to nudge the person next to you and whisper, "is that a flippin' DeLorean?" under your breath. It's quite a flex.
It's right at the beginning of the movie that we see the DeLorean and the incredibly flamboyant vehicle is driven by Cipher when she shows up at the Toretto household bloodied and battered. She has had a confrontation with Dante Reyes (Jason Momoa) serious enough to send her to the door of Dom – a man desperate to kill her, avenging the mother of his child.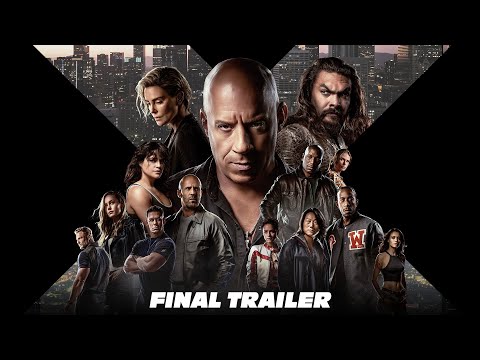 She turns up at the door in a DeLorean Alpha5, which is a very sleek-looking and battery-powered car. It's one of several electric vehicles featured in the new movie, with one of the Dodge Chargers driven by Vin Diesel, also an electric version of Dom Toretto's favoured muscle car.
You don't have to be an enormous car nerd to get a surge of joy at spotting a DeLorean, and it's a lovely moment in one of the best movies in the Fast and Furious franchise. Check out our Fast X review for more, and find out how it all pans out with our Fast X ending explained.
We've also got more treats for Fast fans as we reveal the ludicrous alternative title for Fast and Furious 10 and explain why the Fast and Furious movies are really a gritty Power Rangers reboot.
You can also find out about the most exciting 2023 movies on the way, including The Equalizer 3 release date and The Marvels release date.