Is Leon in Fast and Furious 10? It's a joyous time to be a Fast and Furious fan, with the newest movie in the vehicular franchise providing a veritable smorgasbord of nods to the past, present, and future of the series. It's clear we're in the endgame now.
Fast and Furious viewers new and old have spent the days since the Fast and Furious 10 release date picking through the events of the Fast X ending, as well as the many cameos and returns. The best Fast and Furious characters are back, and they're setting the stage for two more Fast and Furious movies. As we explained in our Fast X review, they have a high bar to meet.
Amid all of the returns, many fans were keeping an eye out for Leon. With the best movies in the franchise now nodding to the past, people are asking: is Leon in Fast X? So let's take a look under the hood of the nearest muscle car and ask the question.
Is Leon in Fast X?
Leon is not in Fast X unfortunately, with Johnny Strong still on the Fast and Furious sidelines for now.
Johnny Strong initially played Leon way back in the first Fast and Furious movie, when he was a part of Dominic Toretto's crew of electronics thieves.
We haven't seen Strong since and, despite the family reunion feel surrounding Fast and Furious 10, there was no room for Leon. Fans can cling to hope, though, as there are still two new movies to go and Strong has said he's open to showing up again.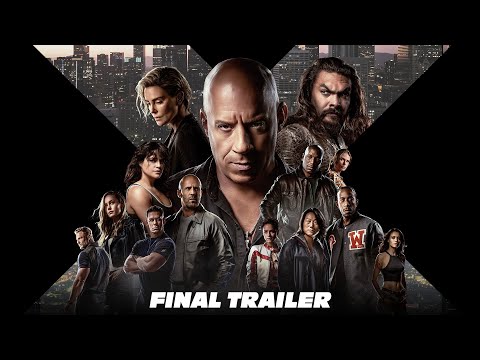 This series has certainly come a long way since the highest stakes involved DVD players, and we'd imagine that's the reason there's no room for Leon. He's not exactly a character suited to a franchise that's now inspired more by the best superhero movies than the grittier end of the best thriller movies.
For more from the Fast family, find out about the cool alternate titles for the Fast and Furious movies in Japan, take a look at how Tommy Lee Jones in Fast and Furious would have changed Hollywood, and check out our picks for the best Vin Diesel movies.