Everything Everywhere All at Once was one of the best movies of 2022 and it richly deserves the 11 Oscar nominations the new movie earned earlier this year.
Michelle Yeoh leads the cast as an apparently ordinary woman who learns that she has the ability to travel the multiverse and is tasked with taking on a threat which could potentially destroy every universe.
The science fiction movie is well on the way to securing that big Best Picture prize at the Oscars in April – check out our Oscars predictions to see if it stands a real chance – and has continued that march with another big awards ceremony win.
It creates even more momentum for the kinetic, bizarre comedy movie, which has already scooped a selection of best movie awards from critic groups and, most notably, at the Critics' Choice Movie Awards.
This week, the action movie added another piece of silverware to its increasingly strained trophy shelf when directing duo the Daniels were handed the top prize at the Directors Guild of America (DGA) Awards.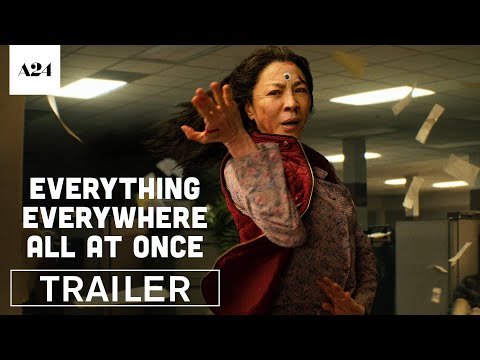 Taking to the stage, Daniel Kwan and Daniel Scheinert thanked movie studio A24 for taking a chance on their concept.
"This has been an incredible year for our little film that somehow keeps going," said Kwan (via Hollywood Reporter). Scheinert turned his attention to thanking his directing partner, saying thank you to Kwan for "putting up with me when I asked to make our movie weirder and thank you for making our movie so much braver and more vulnerable".
Success at the DGA Awards bodes well historically for movies hoping to win at the Oscars, with 13 of the last 20 winners of the DGA's top prize going on to win Best Picture.
If that piques your curiosity, we can let you know how to watch Everything Everywhere All at Once and, when you're scratching your head at the end, we have you covered with the Everything Everywhere All at Once ending explained.
Meanwhile, over in another multiverse, the Ant-Man 3 release date has opened up the world of MCU movies even further with its journey into the Quantum Realm and introduction of movie villain Kang, who might just be stronger than Thanos.