How are the Oscar races shaping up, and what are the best 2023 Oscar predictions? Trying to predict the Oscars is a losing game, and the Academy of Motion Picture Arts and Sciences only rarely play into the hands of people looking to bet on the awards.
Still, with the full list of Oscar nominations available and the stars assembling for this weekend's ceremony, we've decided to test our powers of prediction in all 23 categories.
We've pushed our own biases aside – and put ourselves in the shoes of voters – to study the best movies of the year and come up with our 2023 Oscars predictions list.
Best Picture Oscar predictions
Back in 2018, Martin McDonagh's dark comedy movie Three Billboards Outside Ebbing, Missouri was widely considered to be the frontrunner for in the Best Picture category. On the night, it was Guillermo del Toro's genre picture Shape of Water that took home the accolade. History may well repeat itself once again, because McDonagh's Banshees of Inisherin is scrapping for the top spot with multiversal science fiction movie Everything Everywhere all at Once.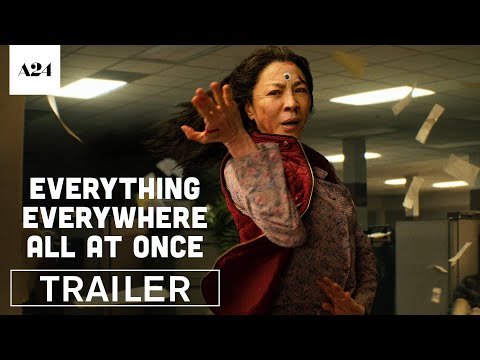 It's going to be one of the hottest races of the night, and while enthusiasm for other contenders like The Fabelmans, Top Gun: Maverick, and Tár seems to be waning, the Academy's support for the two top contenders has only solidified. And, unfortunately for McDonagh, it's Everything Everywhere all at Once that has the momentum.
The Daniels' movie racked up the most number of nominations – exceeding prior expectations – and there's an intense love for the picture across all branches of the Academy. There's also a sense that McDonagh's time will come again and that a Best Picture win for him is inevitable at some point with some future project, while the Daniels' have the benefit of urgency.
It's a fierce competition, but, Everything Everywhere All at Once has the clear advantage. It has won precursor prizes from the acting guild, directing guild, writing guild and producing guild. Only four movies have ever won all four – Argo, No Country for Old Men, Slumdog Millionaire and American Beauty – and they all won Best Picture too.
Will win: Everything Everywhere all at Once
Could win: Banshees of Inisherin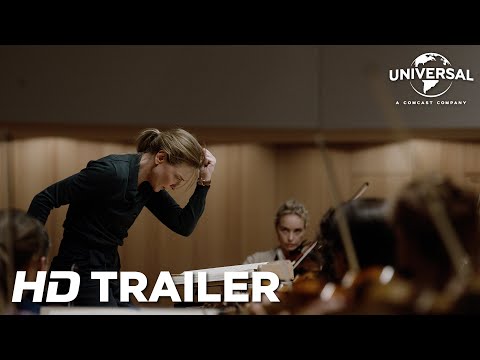 Best Actress Oscar predictions
Best Actress is another two-horse race, this time between Yeoh and Cate Blanchett for complex drama movie TAR. Both give titanic performances in their respective pictures, benefiting from emotionally in-tune scripts.
Given the genre of the movies, Blanchett's is the more conventional pick, and is the type of performance that the Academy has been recognising for years. Meanwhile, Yeoh's performance is the more accessible (and easy to like) of the two, and, having never been a nominee before – let alone winner – a win for Yeoh would be a reparation for previous omissions. With all else being essentially equal between them, those external factors beyond the performances themselves are likely to come into play.
Everything Everywhere's momentum has been soaring in recent weeks, and Yeoh won Best Actress at the Screen Actors Guild awards, so she has the edge going into the Oscars.
Will win: Michelle Yeoh
Could win: Cate Blanchett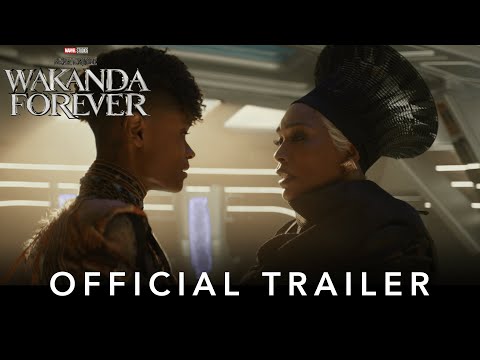 Best Supporting Actress Oscar predictions
For her performance as the grieving Ramonda, Angela Bassett is riding the crest of a wave of support. But, the Academy is different from the Golden Globes, and an award from one ceremony often doesn't translate into an award from the other. The fact that the role she's nominated for is also within an MCU movie (and not one of the calibre of either previous Oscars darlings like The Dark Knight or the first Black Panther) won't do Bassett any favours here. Attitudes towards the superhero movie franchise will mean affection is far from universal.
The person who wins big from that is Kerry Condon. Given that Condon hadn't yet made herself into 'a name', her performance in Banshees of Inisherin as Pádraic's sister Siobhán came as a huge surprise, and has been unanimously celebrated. She will be the more conventional choice on a night where convention will otherwise be challenged.
It's also worth mentioning Jamie Lee Curtis, who won the SAG Award in this category. Given she's nominated alongside co-star Stephanie Hsu, the Everything Everywhere vote is split. That could rule them both out.
Will win: Kerry Condon
Could win: Angela Bassett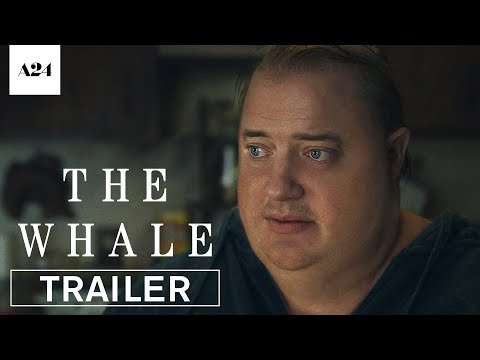 Best Actor Oscar predictions
For a while, Brendan Fraser looked like he had the award for Best Actor definitively in the bag. He excels in an overwhelming performance in The Whale, and after years of professional difficulty, his comeback is a tantalising narrative that plenty of voters will consider. A feel-good win for a beloved actor often appeals, but The Whale's underperformance (being nominated for neither Best Picture nor Adapted Screenplay) is a sign of the movie's divisiveness.
Like Fraser, Farrell's nomination seems like a recognition of his entire career and is overdue, and this helps him almost as much as it helps Fraser. Outside of Banshees of Inisherin, for which he was nominated, he also had a stunning year with three other performances too and that does give him a boost. Then, there's the young Butler whose dedicated performance as Elvis Pretley has been embraced by awards voters all season, despite that bizarre accent.
It's a tough one to predict, but Farrell looks to have slipped. It feels like a straight fight between Fraser and Butler on the night.
Will win: Brendan Fraser
Could win: Austin Butler
Best Supporting Actor Oscar predictions
Thankfully, there is one straightforward acting category. Best Supporting Actor is Ke Hu Quan's to win. He's won in essentially every other awards' ceremony, and has given amazing, heartfelt speeches along the way. If there is an upset – and there won't be – it'll likely come from Keoghan. But, as we say, that's almost impossibly unlikely.
Will win: Ke Huy Quan
Could win: Barry Keoghan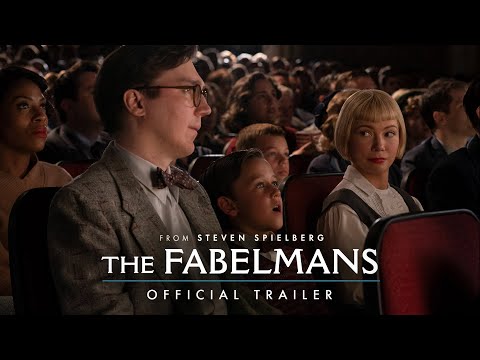 Best Director Oscar predictions
Another competitive category, the Best Director win could go to any of: Spielberg, the Daniels, McDonagh, or Todd Field. Each are strong contenders, whose movies performed well across a variety of categories.
Steven Spielberg could secure his third win in the category (with his most recent win coming back in the '90s for Saving Private Ryan), from his eighth nomination. It's a strong possibility that he'll be rewarded for turning the camera on himself, with a movie that excels on both technical and emotional levels. It's also unlikely to win elsewhere, meaning that voters inclined to split their winners could go with The Fabelmans here.
Still, if Everything Everywhere all at Once performs as well as it could do in both acting and technical categories, then the Daniels might just nip it for stewarding the concept of the film into something comprehensible and engaging. There's also the fact that the Daniels won the DGA Award for Best Director, which almost always matches the equivalent Oscar.
Will win: The Daniels
Could win: Steven Spielberg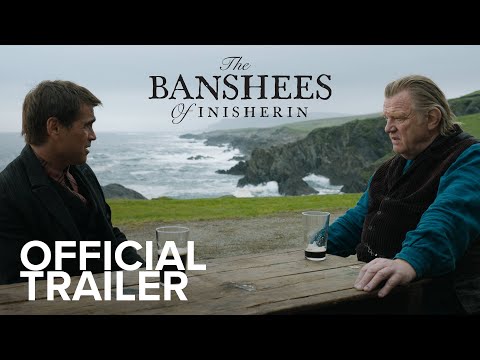 Best Original Screenplay Oscar predictions
McDonagh's experience as a gifted playwright has never been more evident than in Banshees of Inisherin. The picture deftly balances lightness and darkness – and within that humour and tragedy – with a sharpness that has become McDonagh's trademark.
Its main challenger is Everything Everywhere all at Once, which attempts the same but with less unanimously acclaimed results – a small minority finding its earnestness and frantic energy grating. Given the likelihood of Everything Everywhere winning big elsewhere, voters might be inclined to split the joy and reward Banshees here.
Will win: Banshees of Inisherin
Could win: Everything Everywhere all at Once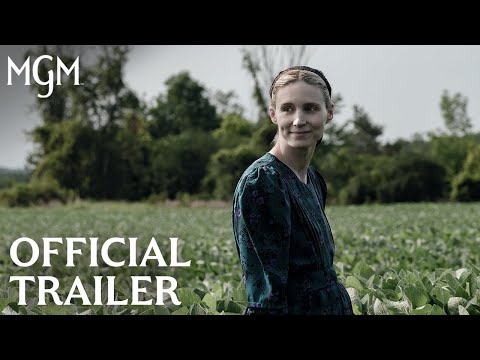 Best Adapted Screenplay Oscar predictions
Despite the undeniable heft of Sarah Polley's powerful Women Talking, this feels like a victory for Netflix movie All Quiet on the Western Front. The intense First World War drama has been the surprise package of this year's awards season.
Women Talking has a lot of respect, but it lacks the support in other categories boasted by All Quiet on the Western Front. Polley could be rewarded, but it feels more likely that this is a big win for the German epic. Women Talking did scoop a key precursor win from the Writers Guild of America, but All Quiet on the Western Front was deemed ineligible for that prize.
Will win: All Quiet on the Western Front
Could win: Women Talking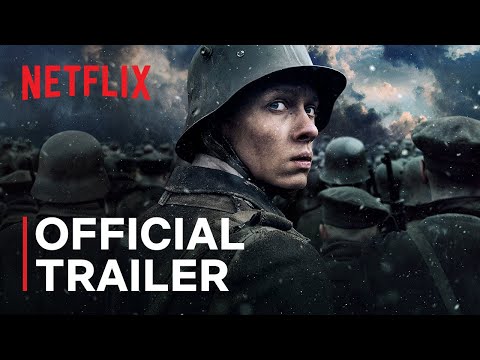 Best International Feature Oscar predictions
All Quiet on the Western Front has this award sewn up. That it was able to force its way into the Best Picture conversation ahead of other international features like RRR, or Decision to Leave, means that there is no question where this award is heading.
Will win: All Quiet on the Western Front
Could win: The Quiet Girl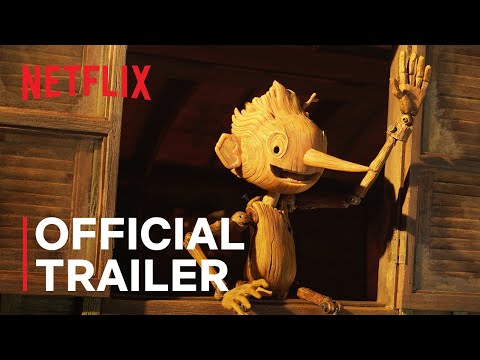 Best Animated Feature Oscar predictions
Like the above award, Best Animated Feature is another race that's already over. The award will go to Guillermo del Toro's Pinocchio, which used its medium to genuinely stunning effect. It helps that del Toro has been vocal about the respect that animated movies should be afforded, and voters will want to reward him and his picture for his efforts and successes.
Will win: Guillermo del Toro's Pinocchio
Could win: Marcel the Shell With Shoes On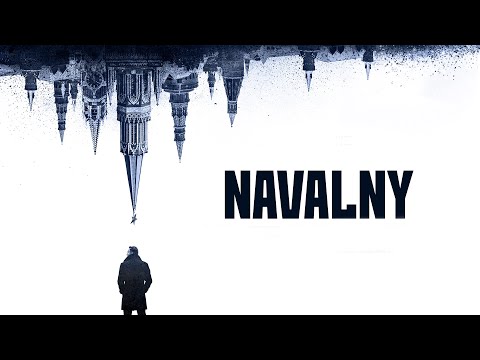 Best Documentary Feature Oscar predictions
Early in the awards season race, this category looked like an easy win for the deeply personal volcano documentary Fire of Love. Like a romance movie with fiery explosions, it follows married volcanologists risking their lives for science.
However, as the Oscars have drawn closer, the race seems to have crystallised around Navalny, with the movie winning at the BAFTAs and Producers Guild of America Awards. The politically-charged documentary tells the story of the poisoning of Russian opposition leader Alexei Navalny with the Novichok nerve agent. It's a mind-boggling doc with an investigative journalism heart and, given its topical flavour and stranger-than-truth flair, it's the likely winner.
Will win: Navalny
Could win: Fire of Love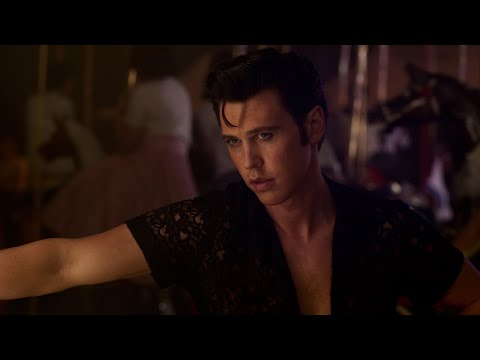 Best Production Design Oscar predictions
Another very open category, Best Production Design is a hard one to call. If Babylon had performed better – and was better liked within the Academy – then it's likely that it would sweep the award ahead of Elvis and All Quiet on the Western Front which are similarly impressive. But, it's not, and its chances of winning are slim.
This will instead be one of the categories in which Elvis succeeds, and Baz Luhrman's ambition and eye for bombast was executed perfectly by the production team. For bringing the era of Elvis Prestley back to life, Elvis looks set for a win.
Will win: Elvis
Could win: All Quiet on the Western Front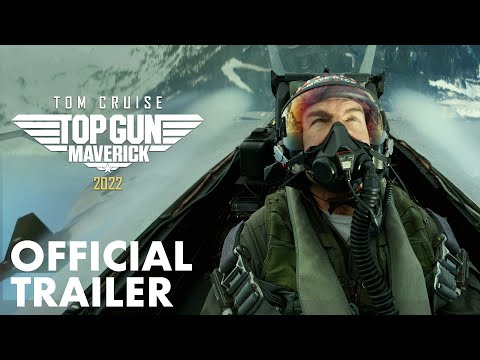 Best Cinematography Oscar predictions
It's a shock that Top Gun: Maverick failed to secure a nomination here, as the adrenaline-pumping action movie was expected to be highly competitive. Its omission leaves the race wide open.
Like with Production Design, Elvis and All Quiet on the Western Front are the major players, but their fortunes will be reversed. War movie All Quiet on the Western Front will likely take the award, with James Friend's camera perfectly capturing the horror of World War 1 and translating it to the screen, while retaining the human stories underneath. On the night it should be one of a small handful of awards for the movie, which awards' bodies have been eager to recognise.
Will win: All Quiet on the Western Front
Could win: Elvis
Best Editing Oscar predictions
Best Editing is a fascinating award in terms of predicting Best Picture. In some ways, it's better not to win it. You have to go back 10 years to Argo for the last time that Best Editing matched Best Picture. However, it's very difficult to win Best Picture without an editing nomination. It has only happened twice in the last 40 years, including last year's CODA victory.
As for who will win, this has become a category to recognise real technical achievement. With that in mind, Top Gun: Maverick is the obvious pick. Maverick and Everything Everywhere both won prizes at the American Cinema Editors Eddie Awards, but Oscar history points to Top Gun in this case.
Will win: Top Gun: Maverick
Could win: Everything Everywhere All at Once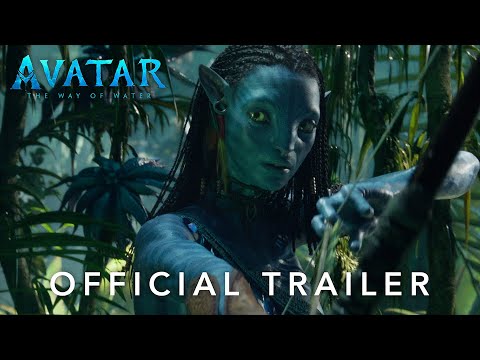 Best Visual Effects Oscar predictions
Do we need to spend much time discussing this one? When someone like James Cameron arrives with a science fiction movie that genuinely innovates and does things we've never seen before, you give that movie an Oscar. It would take some peak Academy snobbery to look elsewhere.
Will win: Avatar: The Way of Water
Could win: Black Panther: Wakanda Forever
Best Costume Design Oscar predictions
When the first Black Panther movie arrived, costume designer Ruth Carter won an Oscar for her incredible work. She's very much in the frame again for Wakanda Forever, with Carter bringing a fascinating and completely unique style to the Marvel movie.
However, for the same reasons as with Best Production Design, this feels like one that the lavish historical world of Elvis could win. Never count out Jenny Beavan either, though Mrs Harris Goes to Paris isn't exactly a movie that made waves.
Will win: Elvis
Could win: Black Panther: Wakanda Forever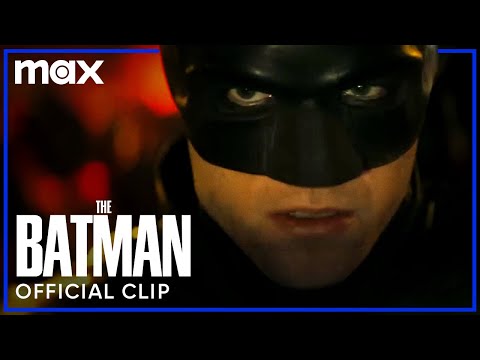 Best Makeup and Hairstyling Oscar predictions
Far be it for us to suggest that Academy voters don't appreciate great hair and makeup work, but this award is often simply given to the most ostentatious display of prosthetics on offer. Gary Oldman as Churchill, Christian Bale as Dick Cheney, Meryl Streep as Thatcher. You get the idea.
That makes this a tough one to call this year, as there are a handful of big transformations in there. Our gut says The Whale emerges victorious, but the Colin Farrell makeup as The Penguin in The Batman is very impressive. And nor should Elvis be counted out, with Tom Hanks wearing ample prosthetics as music manager Colonel Tom Parker.
Will win: The Whale
Could win: The Batman
Best Sound Oscar predictions
Music-focused movies can often do well in this category for obvious reasons, but there's also a bias towards massive, technically audacious blockbusters and noisy war movies.
Top Gun: Maverick's ear-bursting flight sequences should be recognised here, but Elvis does a great job with its music and could scoop another technical category nod on the night if the love is strong.
Will win: Top Gun: Maverick
Could win: Elvis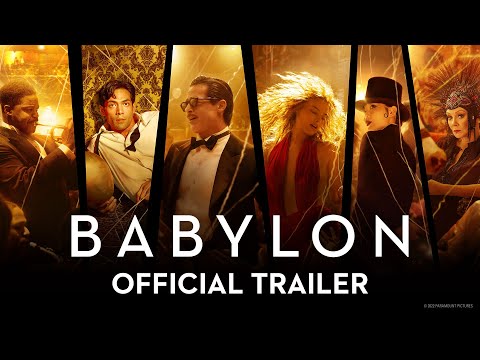 Best Original Score Oscars prediction
Given the Oscars pedigree of director Damien Chazelle, many observers expected Babylon to be a much bigger awards season player than it has proved to be. Mixed reviews and tepid box office scuppered the debauched epic's chances. However, it still stands a chance of being recognised for Justin Hurwitz's score.
Hurwitz's nomination seems like an apology for his unforgivable 2019 snub; he should have won for First Man. This category, though, seems like another win for All Quiet on the Western Front, thanks to Volker Bertelmann's unusual and expressive soundscape.
Will win: All Quiet on the Western Front
Could win: Babylon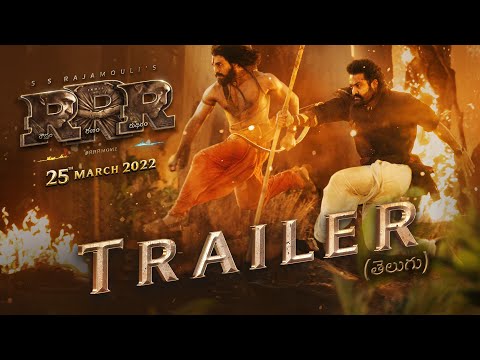 Best Original Song Oscar predictions
Anyone who has experienced the tigers, martial arts and high emotion of SS Rajamouli's Indian epic RRR will wonder why it wasn't nominated in more than one category. However, it is right that the Academy looks set to recognise this Telugu-language movie for its standout scene, in which the two lead characters perform a high-energy dance routine to the song Naatu Naatu. It's pure movie magic.
Will win: Naatu Naatu from RRR
Could win: Lift Me Up from Black Panther: Wakanda Forever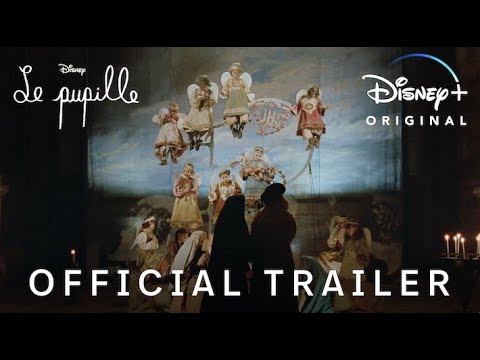 Best Live-Action Short Oscar predictions
In the short film categories at the Oscars, big names often count for a lot. And the Disney Plus movie Le Pupille – a festive tale set at a boarding school in the Second World War – has critical darlings Alfonso Cuaron and Alice Rohrwacher behind it. In a category where it's often hard to even get voters to watch the nominees, those names count for a lot.
Will win: Le Pupille
Could win: The Red Suitcase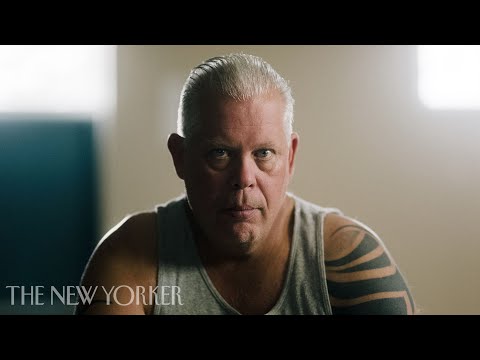 Best Documentary Short Oscar predictions
This is a very interesting category, featuring two different Netflix documentaries. The pick of those is definitely the intriguing political tale The Martha Mitchell Effect, which tells part of the Watergate story from the perspective of a key female player.
That could well win but, even if we're just being wishful, we'd love the award to go to Stranger at the Gate. It's the fascinating story of a man who walks into a mosque with the attention of planning a racist killing spree, only to be won over by the kindness and humanity of the people he meets.
Will win: Stranger at the Gate
Could win: The Martha Mitchell Effect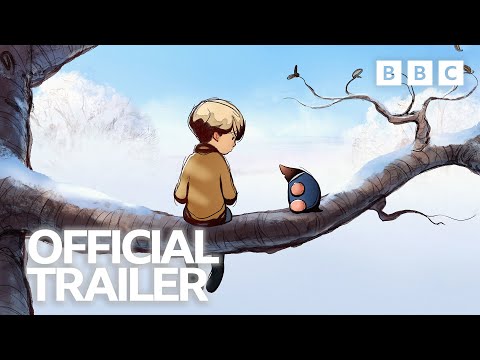 Best Animated Short Oscar predictions
The cringe comedy of My Year of Dicks could make that an audience favourite in this category. But the charm and star power of The Boy, the Mole, the Fox and The Horse – available via Apple TV in the USA and BBC iPlayer in the UK – should carry it to victory. It's an emotional, sweet and heartfelt story, featuring the vocal talents of Idris Elba, Tom Hollander, and Gabriel Byrne.
Will win: The Boy, the Mole, the Fox and the Horse
Could win: My Year of Dicks
That's our breakdown of our Oscar predictions for 2023 in the major categories. For more on some of the nominees, check out our The Fabelmans review, our Banshees of Inisherin review, and our The Whale review. And of course, don't forget the frontrunner because we have an Everything Everywhere All at Once review also.
Or, reflect back on the best Oscars moments and take a look at the new movies that could be in the frame next year. We certainly wouldn't bet against Oppenheimer or, let's face it, the Barbie movie. It looks great.