Is Elemental streaming? Pixar is back on the big screen with Elemental, telling a sweeping star-crossed lovers romance tale set in the most colorful of worlds. Of course, being Pixar, it has plenty of real-life resonance as well.
Elemental is a wholly original story from Pixar, the studio behind many of the best animated movies ever made. Elemental is set in a city in which the four classical elements – fire, earth, air, and water – live together. The movie explores prejudice and the immigrant experience, alongside a love story between fire element Ember (Leah Lewis) and water element Wade (Mamoudou Athie).
So, if you can't wait to see whether this joins the ranks of the best Pixar movies (spoilers: it's pretty darn good, as we explained in our Elemental review), keep on reading and find out how to watch Elemental, whether that's in cinemas or on the best streaming services, including Netflix, Prime Video, and Disney Plus.
Where can I watch Elemental?
Elemental is now available on streaming services via VOD, after releasing in cinemas on Friday, June 16, 2023.
Unlike other new movies from Disney and Pixar, Elemental is being patient with its Disney Plus release date. It was a theatrical exclusive for most of its run, only now becoming available on VOD services like Amazon Prime. However, it still hasn't arrived on Disney Plus.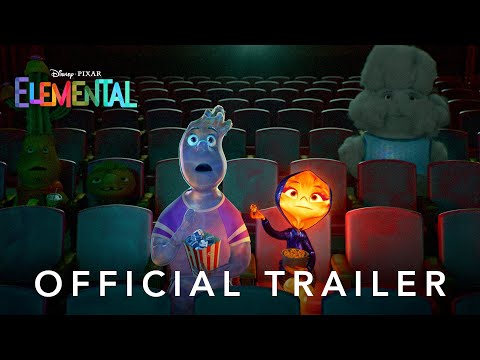 Is Elemental streaming?
Elemental is now available to stream through VOD. It hasn't yet landed on Disney Plus (though will likely arrive on the platform in September) but you can rent the movie through the likes of Prime Video.
Is Elemental on Netflix?
You can't stream Elemental on Netflix right now, and it's unlikely to show up any time soon. Disney movies don't often end up on Netflix now the company has its own streamer, but we'll keep an eye on the catalog just to make sure.
Is Elemental on Disney Plus?
Elemental isn't on Disney Plus just yet, but we think it will be there around September 2023. In recent years, the theatrical window for Disney movies has been just a few months, but that formula has been different with Elemental which has had a long period of theatrical exclusivity.
Is Elemental on Prime Video?
Elemental is now available to rent on Prime Video through VOD. It will remain on the platform with the option to rent even when the movie lands on Disney Plus.
Is Elemental on Blu-ray?
Elemental is not yet available on Blu-ray. You likely won't have to wait too long though. All of the other Pixar movies are available to own on Disc, and the DVD version of Elemental is coming on September 26, 2023.
For more on Elemental, find out why one bit of design got too close to a scary Lord of the Rings character. You can also find out if there's a Pixar short before Elemental and learn about whether there's an Elemental post-credits scene.
You can also learn more about Pixar and find out why Toy Story 5 will be "surprising" for fans, or boldly go to infinity and beyond with our Tim Peake interview for Lightyear. Elsewhere, you can check out our guides to the best movies that could be coming from Pixar in the future, including the Lightyear 2 release date, the Toy Story 5 release date, and the Inside Out 2 release date.