Pixar has a new movie on the way, and it seems one of the characters was a little too fiery for their own good. The best Pixar movies always have inventive imagery, but the process for this one involved a Lord of the rings character, which wasn't the ideal likeness.
Peter Sohn revealed all to Empire magazine. "We learned really early on that realistic fire was really scary," he says. "It looked like a Balrog, a crazy monster from Lord of the Rings or something. That wouldn't do for our character."
I mean, fair enough, really. Pixar's in the business of making the best kids movies, and having your target audience terrified by a segment of the population in your made up dimension doesn't give the greatest impression.
In the end, Elemental settled somewhere in the territory of one of the best Studio Ghibli movies, Howl's Moving Castle. The ever charming anime character Calcifer became the reference point.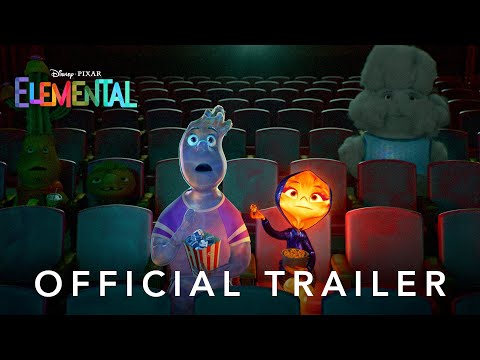 "Miyazaki movies are something that I grew up with," Sohn says. "They have really extreme, organic. imaginative ideas." Far, far worse filmmakers you could chase. In Elemental, all the people are derived from the four elements, and a water man, Wade Ripple, falls for a fire woman, Ember Lumen. Their love transcends typical boundaries, causing friction.
Elemental comes to cinemas June 16, 2023. Check out the best romance movies, best Disney movies, and the best movies for more great watching.